School Choice: How Eva Moskowitz Outmuscled the NYC Teachers Union
The head of the charter-school system Success Academy isn't just fighting political challenges. She's educating low-income kids with stunning results.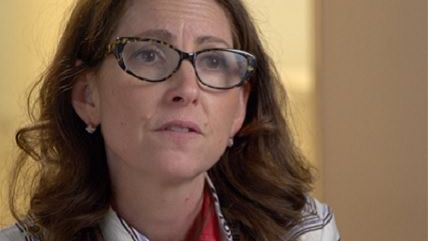 A former college history professor and city council member, Eva Moskowitz created Success Academy, a hugely popular and successful series of publicly funded charters schools in New York City. Her schools' success earned her the ire of Gotham's teachers union and a long-simmering feud with Mayor Bill de Blasio erupted last year when City Hall tried to quash expansion plans for Success Academy.
Moskowitz didn't back down. She pulled together thousands of parents and children and marched on Albany, securing the backing of New York Gov. Andrew Cuomo.
Last fall, Reason TV's Nick Gillespie sat down with Eva Moskowitz to talk about why her schools are so successful, whether her model is scalable, how labor contracts hurt schools, and what moved her to sacrifice her political career to bring attention to the corrosive influence of unions on public education.
About 17 minutes.
Written, shot, and edited by Jim Epstein; interview by Nick Gillespie; additional camera Anthony L. Fisher.
This video was originally released on November 7, 2014. For more information, links, and downloadable versions, go here.
Reason is a media sponsor of National School Choice Week, which focuses attention on how increasing options for students and parents can improve K-12 education. It runs from January 25-January 31. For more information, go here.