A.M. Links: Hillary Clinton Delays 2016 Campaign, Obamacare Tax Penalty Comes Due, Earthquake Hits Northern California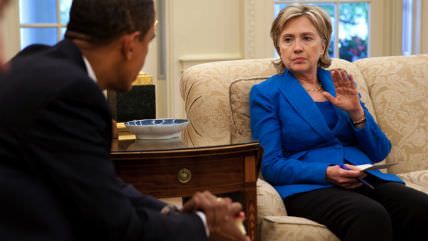 Credit: White House / Flickr.com

Due to the lack of strong primary competition from fellow Democrats, Hillary Clinton may delay the official start of her 2016 White House campaign, which was initially set to begin in April.
Millions of Americans will be required to pay an Obamacare tax penalty to the I.R.S. this year because they did not have health insurance last year.
An earthquake with a magnitude of 5.7 struck northern California yesterday afternoon.
The jury will hear opening statements today in the murder trial of NFL star Aaron Hernandez.
Follow Reason on Twitter, and like us on Facebook. You can also get the top stories mailed to you—sign up here.