U.S. Supreme Court to Review Oklahoma's Lethal Injection Protocol
One week after allowing an Oklahoma inmate's execution to be carried out, SCOTUS agrees to hear appeal over the state's use of a controversial execution drug.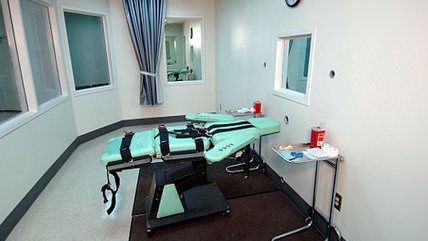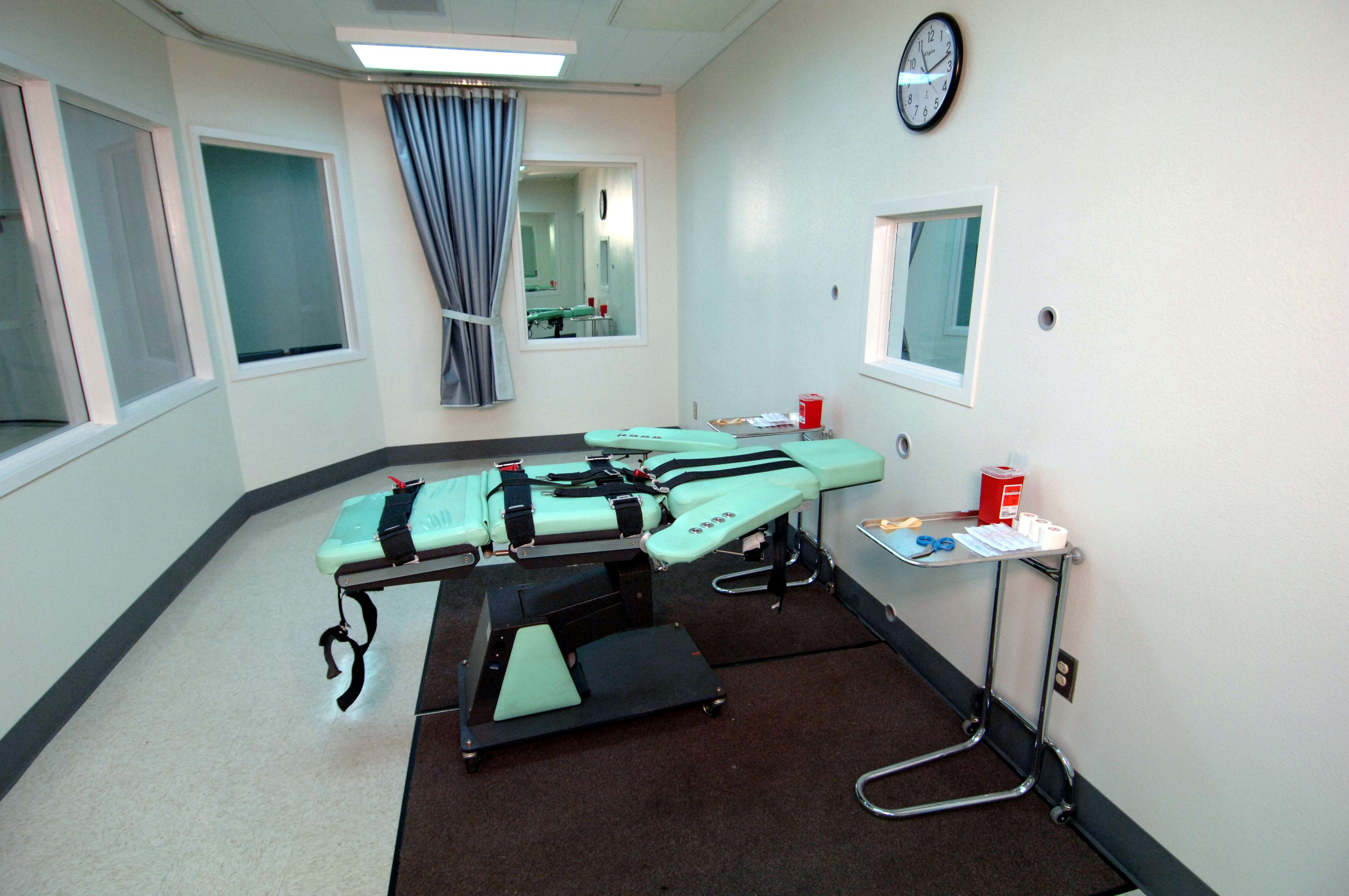 The U.S. Supreme Court agreed last Friday to hear arguments over whether Oklahoma's lethal injection protocol violates the Constitution's protection against cruel and unusual punishment.
The justices will review whether midazolam—the drug Oklahoma used for the first time in the botched 2014 execution of Clayton Lockett—can be used in future executions. Petitioners in the case, Glossip v. Gross, argue that midazolam "cannot reliably produce a deep, comatose unconsciousness" and ensure an inmate does not experience "intense and needless pain and suffering" when the second and third drugs are injected.
The decision to review Oklahoma's lethal injection protocol comes eight days after the Court refused to halt the execution of Oklahoma inmate Charles Warner, who was executed with a three-drug cocktail that included midazolam on January 15. Warner was a petitioner on the case the Court agreed to hear.
The last time the U.S. Supreme Court ruled on the constitutionality of lethal injection protocols was in 2008 in Baze v. Rees. In that case, the Court upheld Kentucky's three-drug cocktail used for executions—the sedative sodium thiopental, the paralytic pancuronium bromide, and potassium chloride—as constitutional. Without a proper dose of sodium thiopental to render the prisoner unconscious, the court wrote, there would be "substantial, constitutionally unacceptable risk" that the inmate will suffer unnecessarily when the second and third drugs are injected. However, the Court found no reason to believe that Kentucky inmates were at risk of receiving an improper dose.
Petitioners in the Glossip v. Gross argue "there is a well-established scientific consensus that [midazolam] has no pain relieving properties and cannot reliably produce deep, comalike unconsciousness," which was a requirement the Court laid out in Baze. Indeed, part of the state's research to determine if midazolam would render an inmate unconscious did not come from any medical studies, but from "Wiki leaks or whatever it is," according to testimony provided by Michael Oakley, general counsel for Oklahoma's Department of Corrections.
At the time of the Baze ruling, all states that imposed capital punishment in the U.S. used the same three-drug cocktail to carry out executions, and all drugs used came from Food and Drug Administration (FDA) regulated companies that stopped allowing their drugs—namely, sodium thiopental—to be used for executions around 2009. Without access to these drugs, states began to change their lethal injection protocols to include drugs like midazolam, which had never been used in executions before.
Protocols now vary widely from state to state, and the suppliers of these new drugs are mostly unknown. However, no state uses the drug cocktail evaluated by the Court in Baze to carry out executions today.
Last year, Ohio became the first state to use midazolam in an execution—one that lasted nearly 25 minutes and prompted a lawsuit. A year after that execution, Ohio removed midazolam from its lethal injection protocol.
Arizona used a combination of midazolam and hydromorphone in an execution that lasted 114 minutes last year. During that time, the inmate was "gasping and snorting for more than an hour." Like Ohio, Arizona agreed to no longer use midazolam in future executions.
A St. Louis Public Radio investigation found Missouri had used midazolam in every execution carried out in the state since November 2013, despite the fact that the Secretary of Missouri's Department of Corrections testified they had never used the drug. Florida has also used midazolam to carry out executions, but all occurred without incident. The ruling in this case will likely have an impact in the states that allow executions to be carried out with midazolam.
The U.S. Supreme Court has never struck down a particular method of execution—including hanging, firing squad, lethal gas, or electrocution—as unconstitutional, so it's unlikely it will do so with midazolam. It's also worth remembering that all executions carried out in the U.S., including the several botched executions from last year, were done with the Supreme Court's approval. However, given that midazolam has not been approved for use as an anesthetic by the FDA, and that there are no studies to show it will work as intended in executions, there's a chance the Court will no longer allow this particular drug to be used in executions going forward.