Have Legal Marijuana Prices in Washington 'Plunged' by 40%?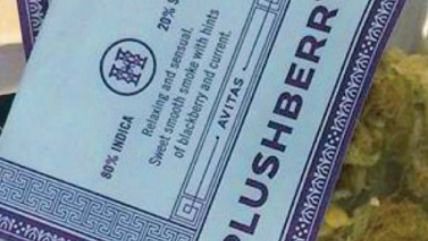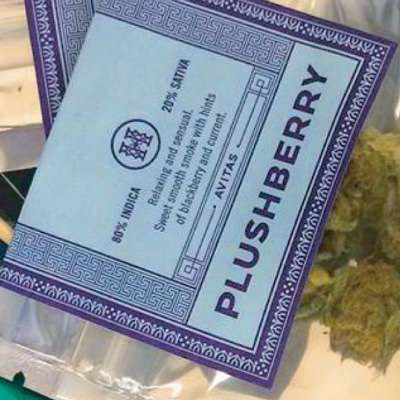 Last November I noted that Washington's state-licensed pot stores were having trouble competing with quasi-legal medical dispensaries and black-market dealers because of the state's hefty marijuana taxes and shortages caused by regulatory delays. But according to Bloomberg News, "Shortages that plagued the start of Washington state's legal marijuana market have eased, sending prices in recreational-pot stores down as much as 40 percent."
The headline makes a stronger claim: "Price of Legal Pot Plunges 40% in Washington as Shortages Ease." Citing the Washington State Liquor Control Board (LCB), which regulates marijuana merchants, Bloomberg reporter Peter Robison says the average retail price now is $15 a gram, down from "as much as $25 in July, including taxes." Hence the 40-percent "plunge" highlighted in the headline. But these numbers do not correspond to what pot stores are actually charging.
At Uncle Ike's in Seattle, which claims to have the "best prices on legal weed in the state," the cheapest strains, Highwayman and Redheaded Stranger, are going for $17 a gram after taxes. The gram price for Chocolope, Lemon Kush, and Pineberry is $23. Prices are higher at two other Seattle shops, Cannabis City and Ocean Greens, where the cheapest strains cost about $19 and $20 per gram after taxes, respectively. It is hard to see how $15 could be the average price. "Even after the decline," Robison says, the average price for legal pot is "still 50 percent more than the $10 a gram available on the black market." It looks to me like the true difference is closer to 100 percent. I have contacted the LCB about the source of the $15 figure and will update this post when I hear back from them.
The LCB is making gradual progress in licensing growers and retailers, which should ultimately reduce prices, although probably not as quickly or as dramatically as the Bloomberg News story suggests. As of yesterday, 300 growers had received licenses, with more than 2,000 applications still pending. The LCB so far has licensed almost 100 retailers across the state, including eight in Seattle. It plans to license a total of 334 retailers, with 21 in Seattle.
Addendum: The proprietor of Uncle Ike's points out that the store is currently selling one-gram Cheeswreck and Bluedream joints produced by Gecko Growers for $10 after taxes.
Addendum II: LCB spokesman Brian Smith says the $15-per-gram estimate cited by Bloomberg News "wasn't the average price." According to Smith, Robison's source, LCB Deputy Director Randy Simmons, "was talking about some of the lowest prices we are seeing." Smith adds that the "true average would still be in the low $20 range, based on some still selling at $30 plus."