Here are the 25 Republicans Who Voted Against Boehner as Speaker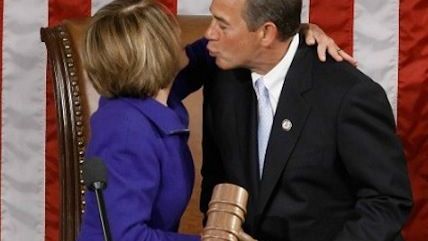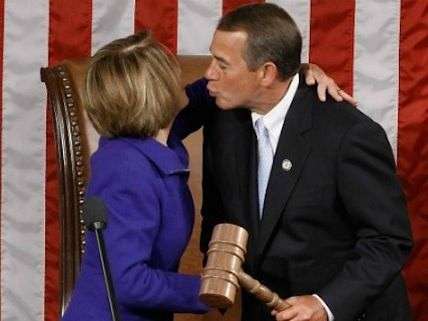 Via the Washington Post's Aaron Blake, here's a list of Republicans who voted against John Boehner as Speaker of the House in the biggest defection from a sitting Speaker in a century. The name to the right is the person named by the insurrectionary as preferred speaker.
Rep. Justin Amash (Mich.)—Rep. Jim Jordan (R-Ohio)
Rep. Brian Babin (Tex.)—"present"
Rep. Rod Blum (Iowa) – Rep. Dan Webster (R-Fla.)
Rep. Dave Brat (Va.) – Rep. Jeff Duncan (R-S.C.)
Rep. Jim Bridenstine (Okla.) – Rep. Louie Gohmert (R-Tex.)
Rep. Curt Clawson (Fla.) – Sen. Rand Paul (R-Ky.)
Rep. Scott DesJarlais (Tenn.)–Jordan
Duncan – Rep. Trey Gowdy (R-S.C.)
Rep. Scott Garrett (N.J.) – Webster
Rep. Chris Gibson (N.Y.) – House Majority Leader Kevin McCarthy (R-Calif.)

Rep. Paul Gosar (Ariz.) – Webster
Gohmert – Gohmert
Rep. Tim Huelskamp (Kan.) – Webster
Rep. Walter Jones (N.C.) – Webster
Rep. Steve King–Webster
Rep. Tom Massie (Ky.) – Rep. Ted Yoho (R-Fla.)
Rep. Mark Meadows (N.C.) – Webster
Rep. Rich Nugent (Fla.) – Webster
Rep. Gary Palmer (Ala.)— Sen. Jeff Sessions (R-Ala.)
Rep. Bill Posey (Fla.)—Webster
Rep. Scott Rigell (Va.)—Webster
Rep. Marlin Stutzman (Ind.)—Webster
Rep. Randy Weber (Tex.)—Gohmert
Webster—Webster
Yoho—Yoho

Vote totals:

Webster: 12
Gohmert: 3
Yoho: 2
Jordan: 2
Others/"present": 6
Blake notes that four Democrats also lodged protest votes against Nancy Pelosi as Minority Leader.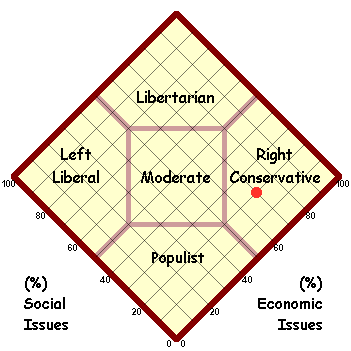 Earlier today, Matt Welch linked to Thomas Massie of Kentucky's appearance last night on The Independents. The MIT grad and successful businessman explained that he was pushing back not so much against Boehner's mushy ideology as he was against his awful administration of the House. Boehner, says Massie, forces votes on unread legislation, screws up negotiations, hold secret votes, and the like. That's no way to run a deliberative body, for sure, and hopefully this historically high number of defections will get Boehner to at the very least start running his show professionally.
I'll admit to not knowing anything about Dan Webster, the Florida Republican who garnered the most votes other than Boehner. The site On the Issues pegs him as a "populist-leaning conservative," who "strongly opposes" abortion, citizenship for illegals, and gay marriage. He favors school choice, gun rights, and keeping god in the public sphere. He is "neutral" on pot legalization, free trade, and other issues. His own website foregrounds his commitment to balanced budgets and cutting spending, though it's short on specifics.
Fun Fact: The Speaker of the House does NOT have to be a member of Congress (but has always been a member of the House). If you had known that earlier, who would you have pushed for the job?