Police Union to New York Mayor: You're Not Welcome at Our Funerals
More fallout from the Garner case.
New York Mayor Bill de Blasio's reaction to the death of Eric Garner may seem like weak sauce to advocates of serious police reform, but it still went too far many members of the NYPD. If you go to the website of the Patrolmen's Benevolent Association—the largest of the city's police unions—the first thing you'll see is this notice: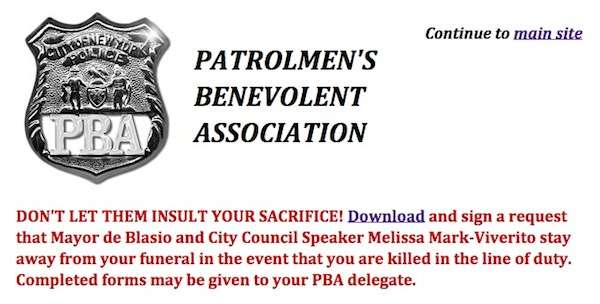 The downloadable document looks like this: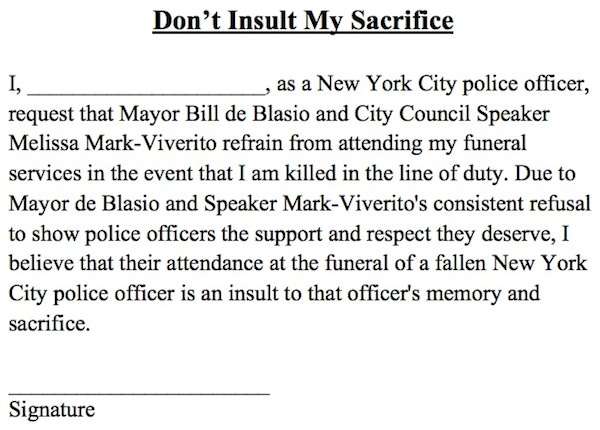 I've seen no figures on how many officers have actually submitted such a request, but that's almost beside the point. This is the line the association is taking. Don't expect even the smallest changes to be easy.
Bonus links: Earlier this year, Garner's death led to a war between the police union and the teachers union, which in turn provoked some skirmishes within the teachers union as well.