Good News: Congress Likely to Blow Budget Deadline, Will Spend Less as a Result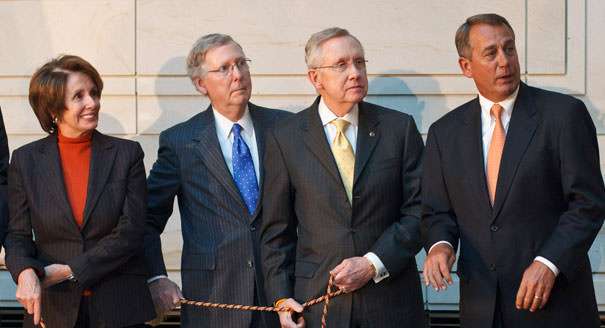 Amid the righteous furor over the just-released Senate torture report, there's another congressional drama unfolding. This one's about the federal budget or lack thereof. Reports the Wash Post:
Plans to quickly approve a $1.1 trillion spending package to keep most of the federal government open through the end of the fiscal year fell apart late Monday, increasing the chance lawmakers will miss a Thursday deadline.
That spending package is also called the CROmnibus, since it's part continuing resolution (CR) and part omnibus spending bills; the bill has to be ready two days ahead of a vote. The CR part, which would not change funding levels, is aimed at President Obama's immigration executive order. The GOP-controlled House (and come January, Senate too) doesn't want to fund the president's "amnesty" plan for some illegal immigrants. The rest of the CROmnibus, though, would actually increase spending above the sequester caps that were passed oh-so-many-years ago. That part of increased spending is something the newly elected Republican majority can get behind:
The legislation would provide full funding for 11 of the 12 appropriations bills Congress is supposed to pass each year, but it would extend funding for the Department of Homeland Security, which has jurisdiction over immigration enforcement, only through early next year. The shorter deadline for DHS would allow Republicans to craft a legislative response to Obama's immigration orders next year instead of now.
Over at Roll Call, it appears that this sort of last-minute legislating has confused even top men. There have been something like 90 add-ons in the mad rush to start spending more money than we have. Consider Rep. Steny Hoyer (D-Md.), who is the Democrat's number two person in the House:
It's still not clear, even at his leadership level, what outstanding items were keeping appropriators from moving forward in the process, Hoyer insisted. He mentioned that among the "90-plus" policy riders being debated, a "a large number" of issues had been resolved.

He insisted he didn't know which riders were still the subject of disagreement at the negotiating table, or whether part of the hold-up had to do with a stalemate over the Terrorism Risk Insurance Act, which has now reportedly come down to whether House Financial Services Chairman Jeb Hensarling, R-Texas, can compel Senate Democrats to make some concessions to the 2010 financial regulatory bill known as Dodd-Frank, much maligned by the GOP.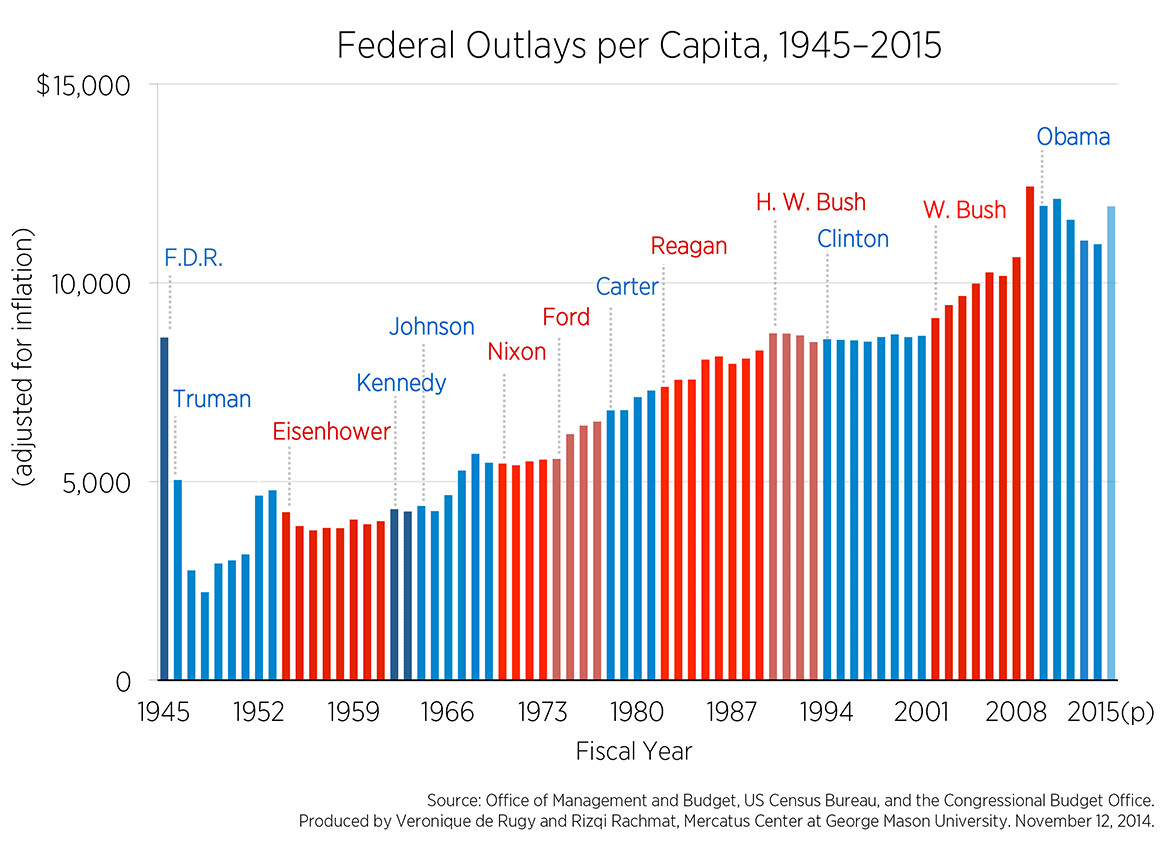 Both sides are terrified of a government shutdown, even for a coffee break. Because god knows all the horrors that visited the country like a plague the last time anything remotely close to that happened, right? So they will do short-term CRs for a few days at a time until they can figure out what petty differences are separating them.
That's too bad. If the new GOP majority was actually interested in cutting spending—Republicans always seem to be, right up to the moment they take office and realize they are now in charge of the cash register—they'd push for a CR through the end of this fiscal year and get a jump on a budget that actually reduces spending year over year in a smart way and start selling that plan to the American people. Who say they are ready and waiting for just such a budget.