Protesters at White House: 'Obama, Where Are You? We Voted for You!'
Last night, a few minutes before 9:30 p.m. Eastern, a prosecutor in Ferguson, Missouri, announced that police officer Darren Wilson would not be indicted for the killing of teenager Michael Brown.
For an hour, Lafeyette Park and the street in front of the White House remained quiet. It seemed as if the nation's capital might not see the types of demonstrations already unfolding in places like Ferguson and Seattle—as if residents had resigned themselves to the inevitable and, despite disappointment at the grand jury's decision, might not have the energy to make an appearance at one of the world's most famous protesting grounds.
Then, right at 10:30, about 15 Howard University students arrived, chanting, "Black lives matter!" and "No justice, no peace!" Dozens more would follow, then hundreds. Soon, a young woman with a bullhorn shouted something at the White House that seemed perfectly to capture the feelings of the growing crowd: "Obama, where are you? We voted for you! Obama, come out!"
The president had already made some televised remarks. But these protesters were looking for more. They wanted him to be personally involved in what they were doing.
They would not get what they were asking for. Promptly at midnight, the White House went dark. The protesters moved on, toward U Street and the African American Civil War Memorial, they said, to continue the demonstration somewhere people might be listening.
Photos from the protest are below the fold, while my tweets from the White House are available here.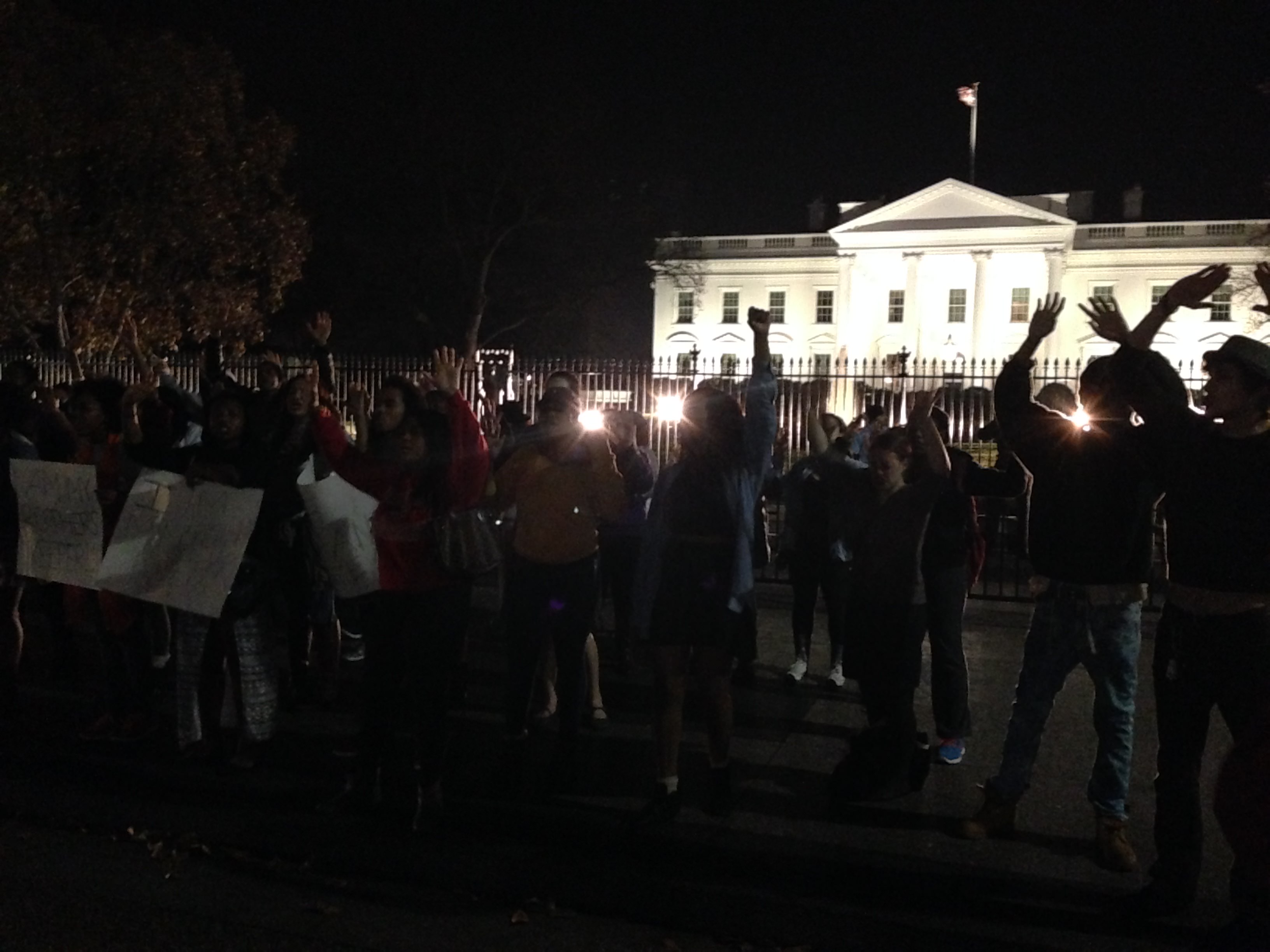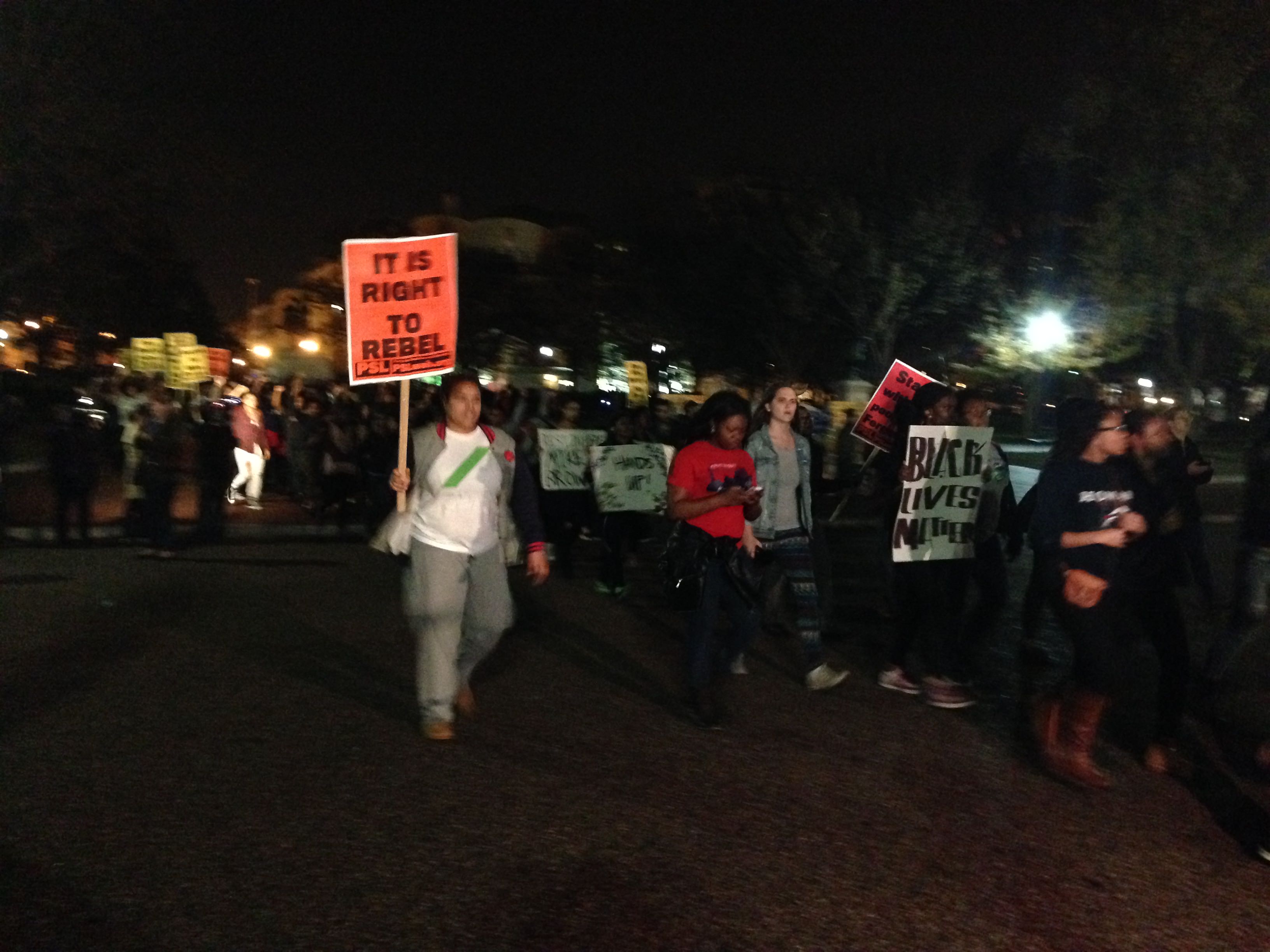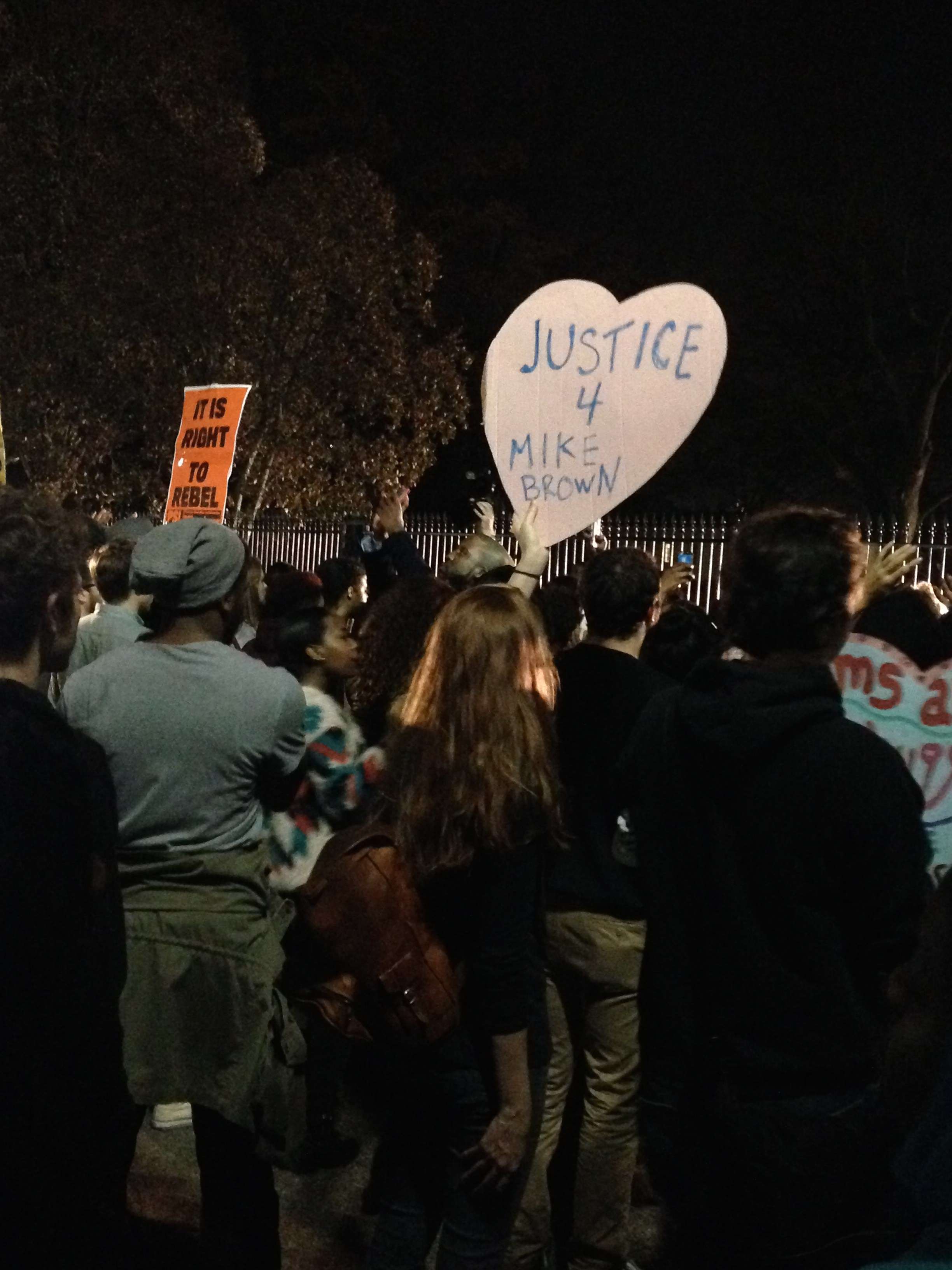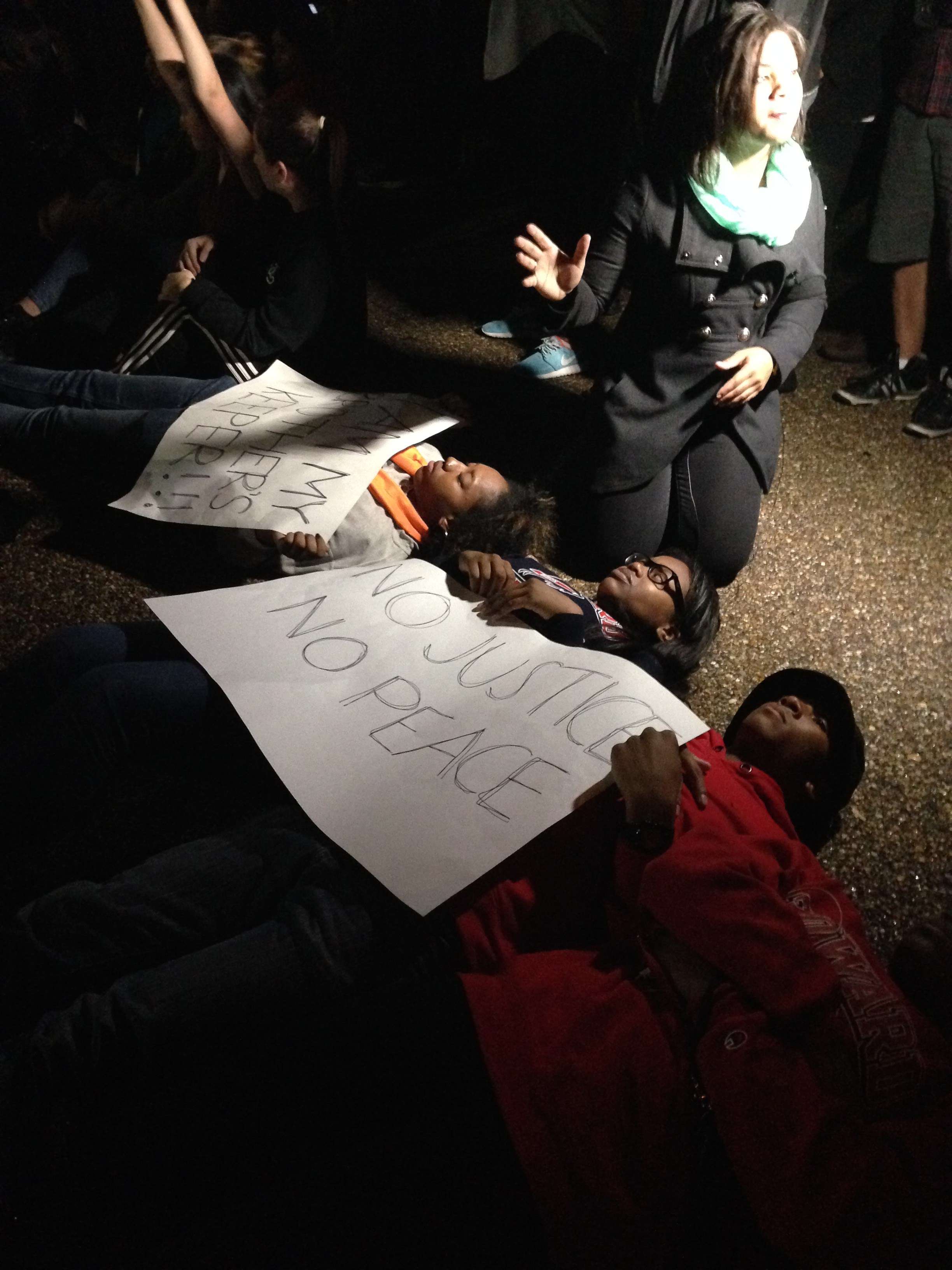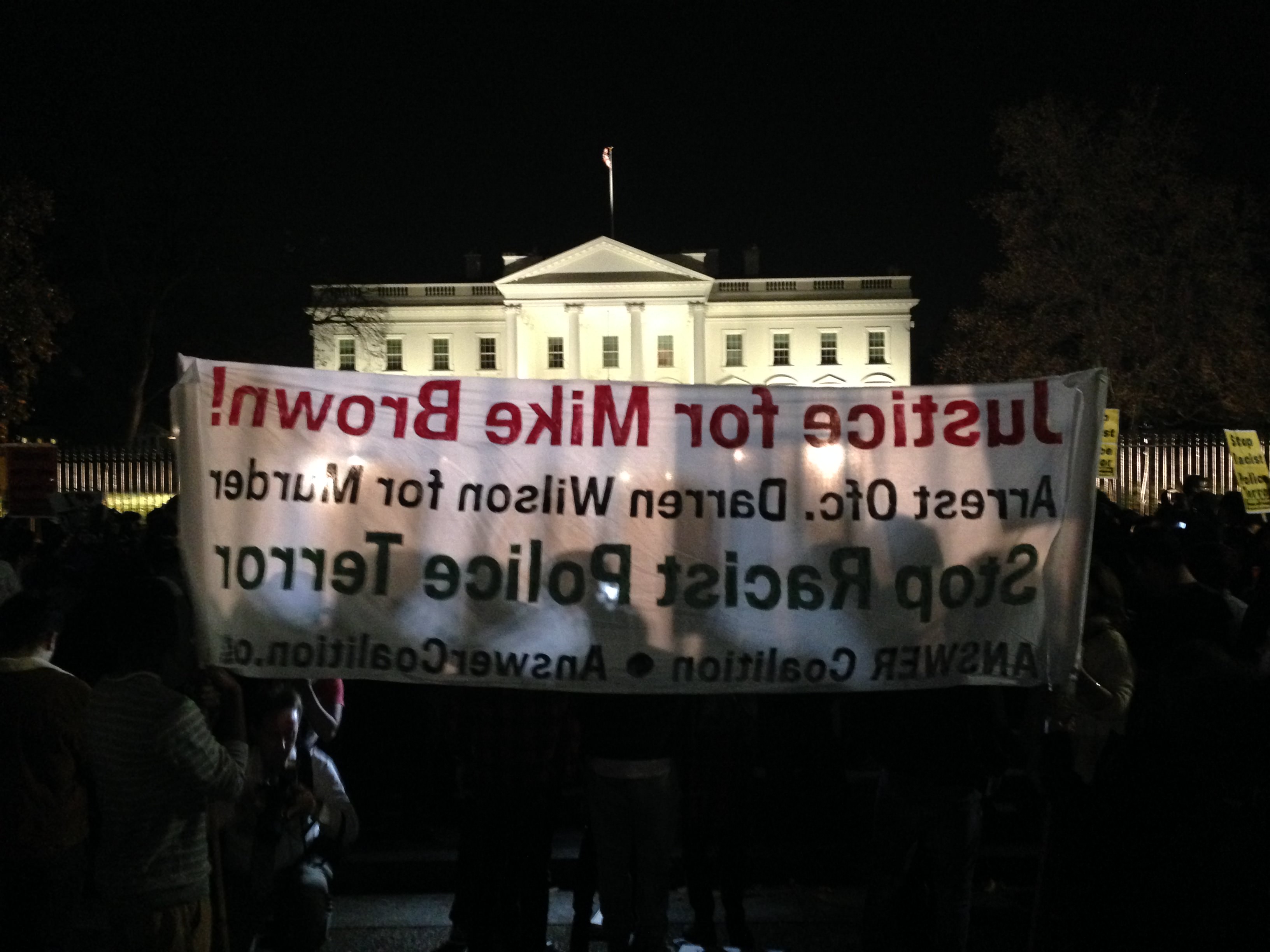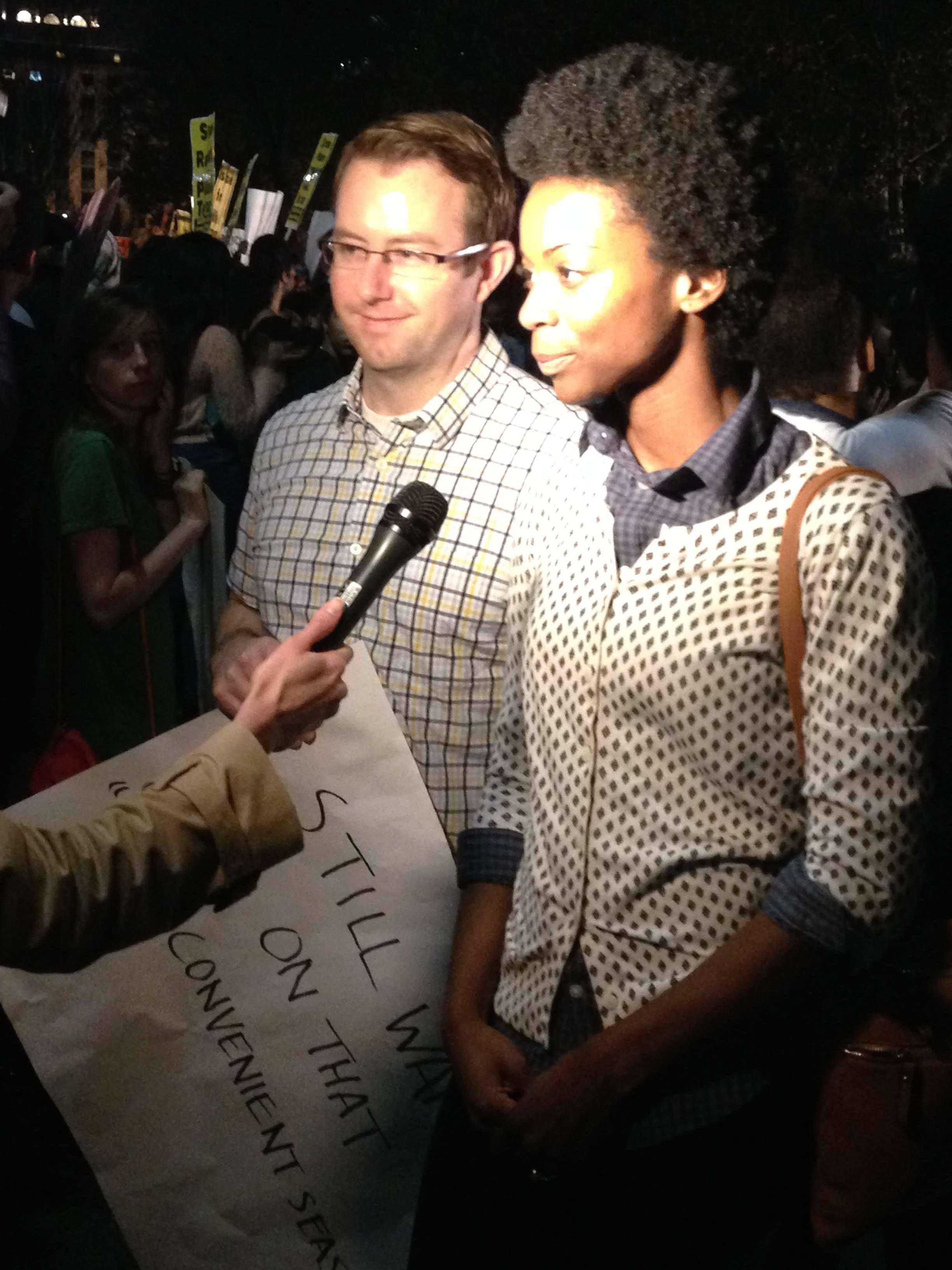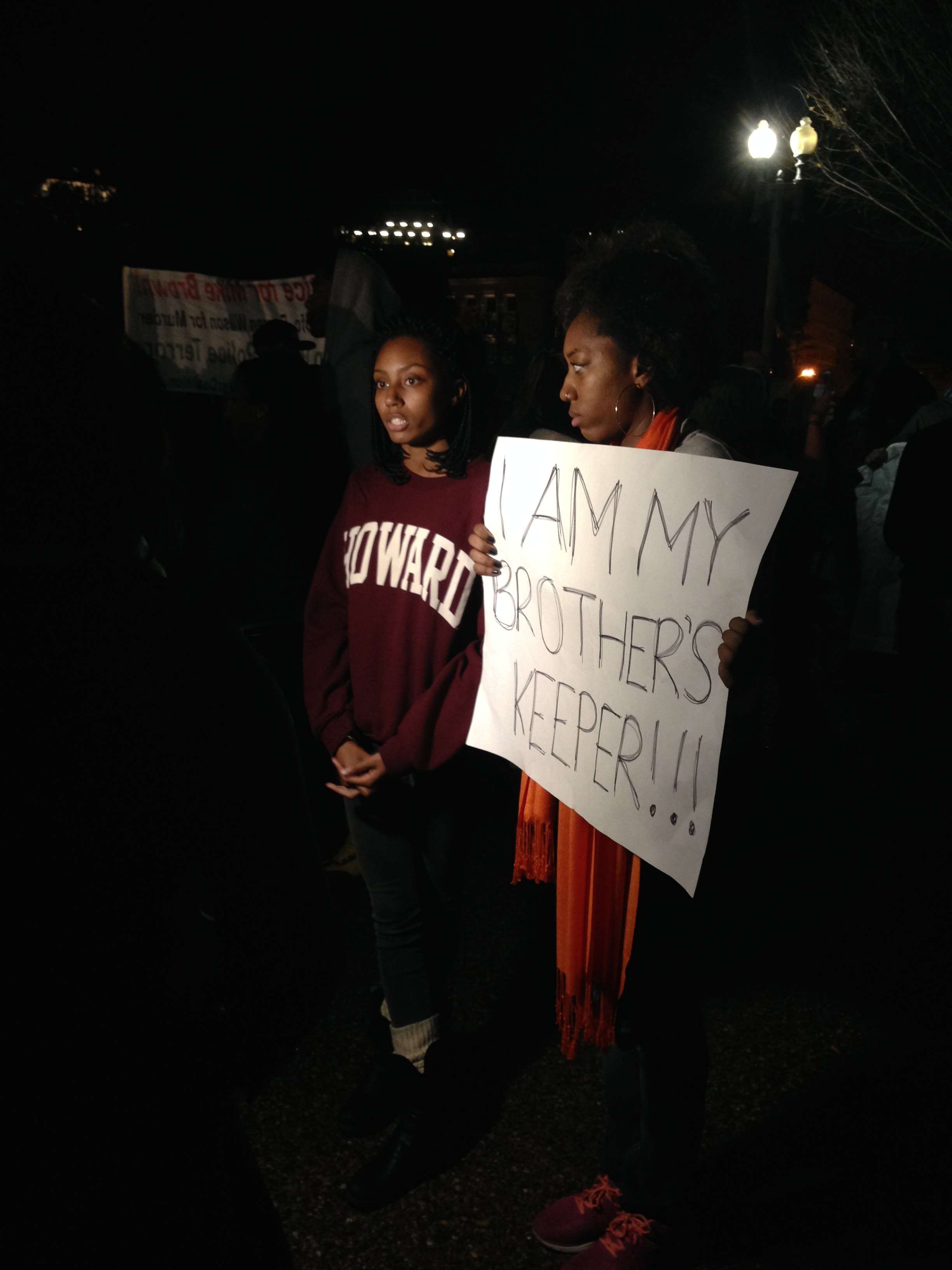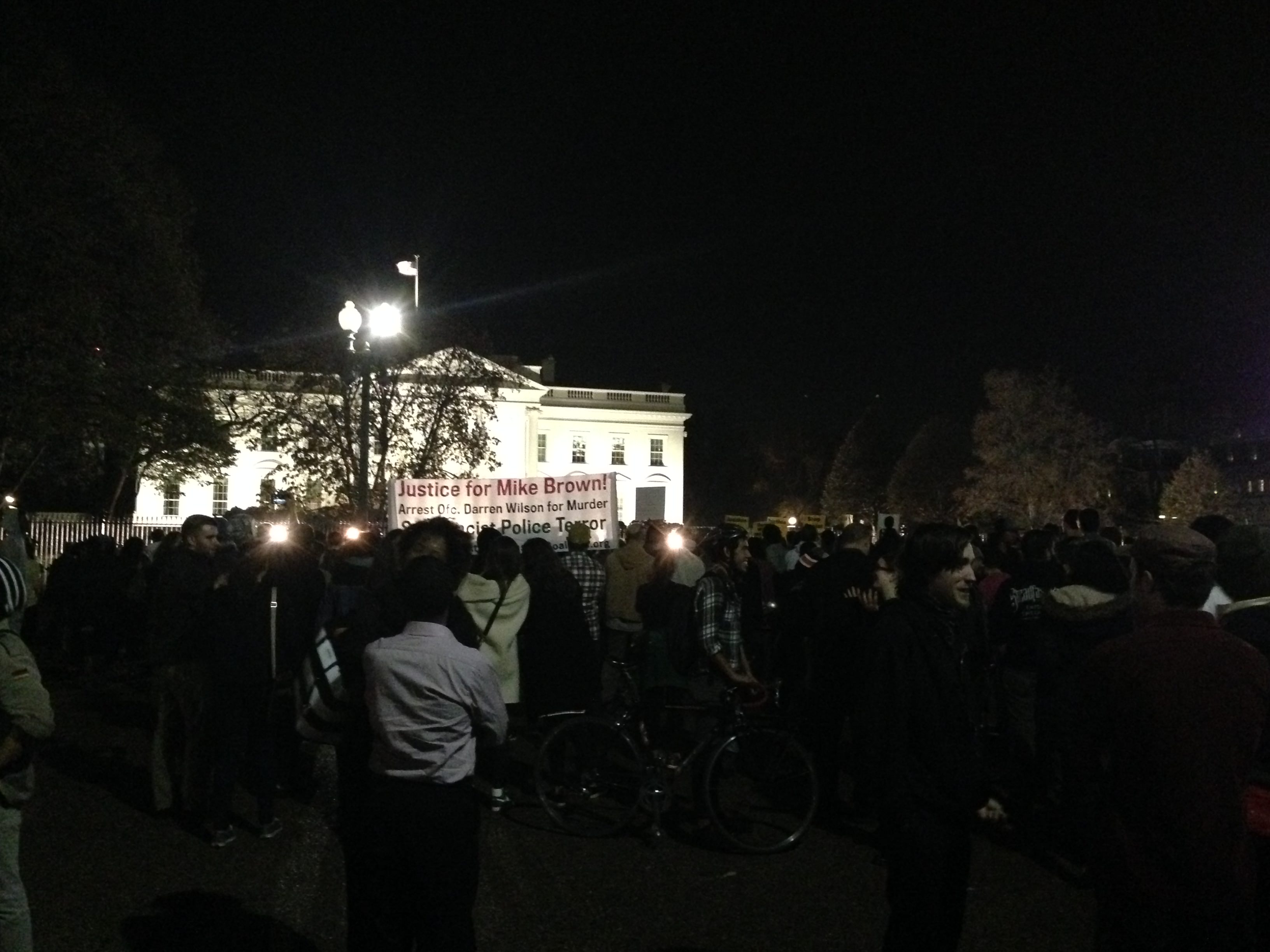 Reason TV's Todd Krainin has video from the protests here.