Brooklyn Man Killed By Police Officer, For No Actual Reason at All; An "Accident" Says NYPD
As the nation awaits the result of the grand jury investigation into the police shooting and killing of Michael Brown in Ferguson, Missouri, last night a rookie officer in Brooklyn shot and killed 28-year-old Akai Gurley (a black man), just because the officer was nervous and already had his gun drawn.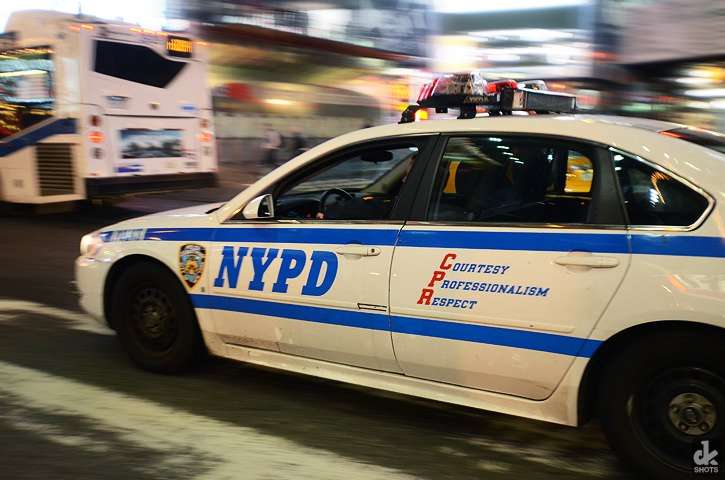 Peter Liang and his partner, Shaun Landau, also a rookie, entered at the eighth floor at the Pink Houses at 2724 Linden Blvd. about 11:15 p.m. when 28-year-old victim Akai Gurley entered from the seventh floor with his girlfriend — startling the cops, police sources said.

Liang fired one shot into Gurley's chest from about 10 to 12 feet away, sending him tumbling down to the fifth floor, where he collapsed, sources said. He later told other cops it was an "accidental shooting," sources said.

During a press conference Friday, Police Commissioner Bill Bratton described the incident as an "accident" that was the result of a "pitch black" stairway.

"As the officers were entering the eighth-floor landing, the lights were not operable," he said. "Everything points to accidental discharge."

Liang and Landau had been part of a specialized overtime detail specifically assigned to the Pink Houses after numerous violent occurrences there recently, Bratton said.

The officers had traveled to the eighth floor on the elevator and were about to make their way to the roof when they noticed the lights were out, resulting in Liang drawing his gun — raising the question of when cops are allowed to openly carry their weapons….

His girlfriend, Melissa Butler, 26, was braiding Gurley's hair in the hallway of the eighth floor before the deadly confrontation unfolded.

She claims Liang and Landau didn't utter a single word before her boyfriend was blasted.

"They didn't present themselves or nothing and shot him," Butler told DNAinfo.com. "As soon as he came in, the police opened the [door to the] eighth-floor staircase. They didn't identify themselves at all. They just shot."
Policing can be dangerous, police officers often remind us. Too often that danger is to non-aggressive citizens who unluckily cross their paths.