New FBI Stats: Crime Rates Continue Their Long Decline
Both violent crime and property crime declined last year.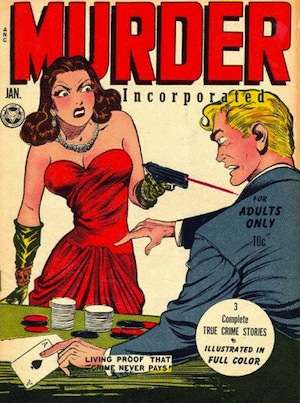 Last year, when the FBI released its crime statistics for 2012, there was a slight uptick in the murder rate—not a big increase, but an interruption in a long decline. The interruption turned out to be brief: Yesterday the bureau announced its numbers for 2013, and they show murder heading downward again. According to the new stats, there were 14,196 murders last year. That's a 4.4 percent decrease from 2012, a 7.8 percent drop from 2009, and a 12.1 percent decline from 2004. The murder rate dropped even more steeply: down 5.1 percent from 2012, 10.5 percent from 2009, 18.3 percent from 2004.
Rape, robbery, and aggravated assault are all happening less frequently as well. Indeed, violent crime in general is down: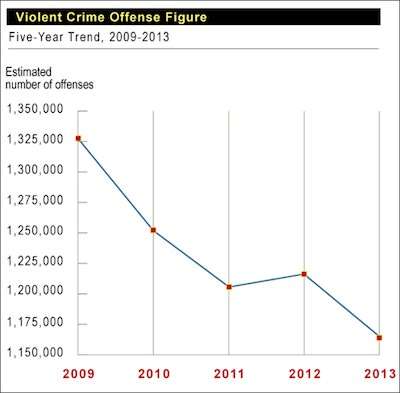 So is property crime: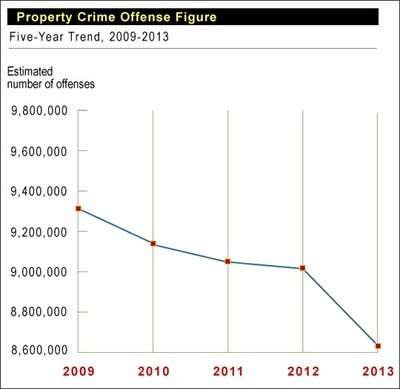 Sadly, the news doesn't seem to have penetrated the public mind.
The most common reason for an arrest last year? Drug violations. And happily, even drug arrests are decreasing.