Tonight on The Independents: McConnell Punts Obamacare, Black Voters Bash Dems, LP Senate 'Spoiler' Sean Haugh, Ebola Intrigue, the Gay Marriage Activist Who Donates Money to Anti-Gay-Wedding Bakers, a Big Space-Rocket Explosion, and Af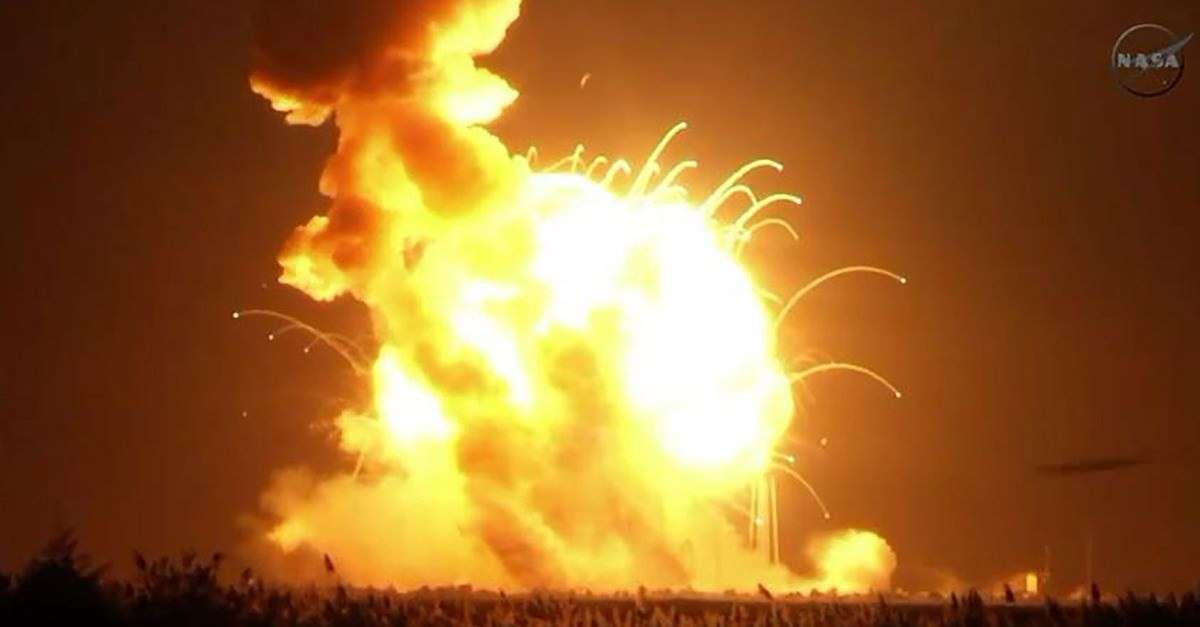 Tonight's live episode of The Independents (Fox Business Network, 9 p.m. ET, 6 p.m. PT, with re-airs three hours later) is just EXPLODING with news, starting with that picture to your right of an Antares Rocket failing to launch more than about 10 seconds tonight off the the Mid-Atlantic Regional Spaceport in Virginia.
Speaking of explosive, this Rebel Pundit video of Chicago activists bashing Democrats and the "black on black crime down at City Hall" is getting a lot of attention:
On to discuss are Party Panelists Basil Smikle (Democratic political strategist) and Noelle Nikpour (columnist/GOP strategist). The two will also analyze the latest pre-election polls, and react to today's statement by Sen. Mitch McConnell (R-Kentucky) that "no one thinks" Senate Republicans will be able to repeal Obamacare.
Libertarian Party Senate candidate in North Carolina, Sean Haugh, is back on to talk about the "more weed less war" enthusiasm for his candidacy, which is currently polling well over the margin between the two major-party candidates.
A new Fox poll shows that fully 67 percent of Americans think the White House appointment of an Ebola Czar is just a P.R. stunt; the co-hosts will discuss. And have you heard the one about Matt Stohlandske, a board member of Evangelicals for Marriage Equality, who has decided to donate money to a Portland-based couple who are facing a $150,000 fine for refusing to bake a cake for a gay wedding? He'll be on to explain his thinking.
Online-only aftershow begins at foxbusiness.com/independents just after 10. Follow The Independents on Facebook at facebook.com/IndependentsFBN, follow on Twitter @ independentsFBN, and click on this page for more video of past segments.