SCOTUS Will Review City Law Authorizing Warrantless Police Inspection of Hotel Guest Registries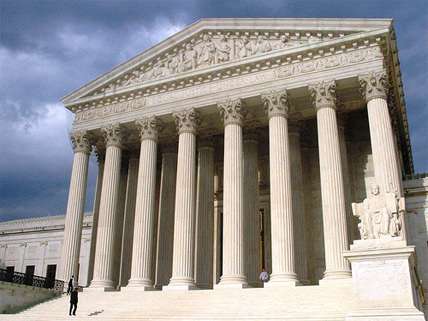 The U.S. Supreme Court announced today that it will hear arguments later this term in Los Angeles v. Patel, a case asking whether a city law which says that hotel guest registries "shall be made available to any officer of the Los Angeles Police Department for inspection" without consent or warrant violates the Fourth Amendment.
According to Los Angeles officials, restricting this power would jeopardize the ability of the police to "investigate crimes such as prostitution and gambling, capture dangerous fugitives and even authorize federal law enforcement to examine these registers, an authorization which can be vital in the immediate aftermath of a homeland terrorist attack." The city is urging the Supreme Court to overturn a 2013 decision by the U.S. Court of Appeals for the 9th Circuit, which ruled against the L.A. statute, holding that hotels have an expectation of privacy in their guest registries under the Fourth Amendment.
Oral argument in Los Angeles v. Patel will be scheduled at a later date.