Cops Pepper Spray Teen in Own Home After Neighbor Mistakes Him For an Intruder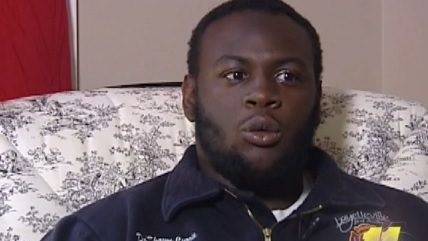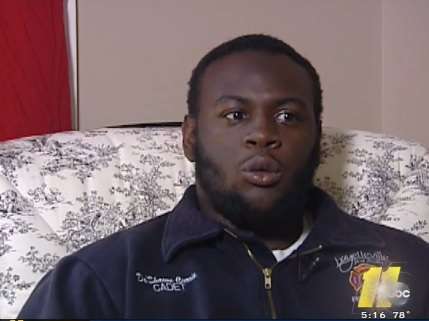 18-year-old DeShawn Currie got home from school, and a little while later he was being pepper sprayed by cops who said the teen, a black foster child in a white home, didn't belong there. What happened? ABC 11 in Raleigh reports:
Fuquay-Varina police said when a neighbor saw DeShawn walk in; they called 911 to report a break-in. Soon, three officers were inside the house, all to DeShawn's surprise.

"They was like, 'Put your hands on the door,'" said DeShawn. "I was like, 'For what? This is my house.' I was like, 'Why are y'all in here?'"

DeShawn said he became angry when officers pointed out the pictures of the Tyler's three younger children on the mantle, assuming he didn't belong there. An argument ensued and DeShawn said one of the officers pepper-sprayed him in the face.

By the time Stacy came home, EMS were treating DeShawn in the driveway.
Police claim Currie threatened them and refused to obey orders, and that criminal activity had recently taken place in the neighborhood.
In the police report (PDF), a responding officer says he and two other cops came into the house through an open door in the garage and then "made contact" with Currie in the living room. According to the police report, the first thing cops told Currie was to show them his hands. After asking whether he lived there, they frisked him. According to the report, after that police found Currie's ID (the report doesn't say if they found it while frisking him or asked him for it), which had a different address than the home.
The reporting officer claims Currie told another cop to stop yelling at him or he would beat him up, and that he heard Currie yelling for cops to get off him and when of the cop yelling "spray!" while he was searching the upstairs of the home.
Currie's foster parents reportedly met with the police captain but no charges were filed one way or the other.