Prosecutor Drops Prison Threat Against Gun Owner Who Mistakenly Thought Her Pennsylvania Carry Permit Was Good in New Jersey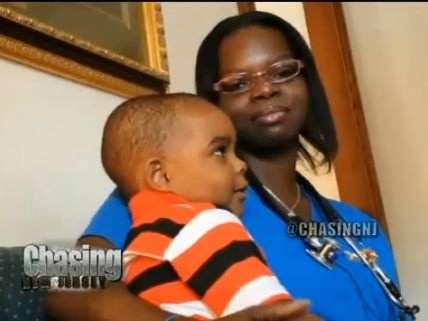 Good news from Atlantic County, New Jersey: It looks like Shaneen Allen, the Philadelphia gun owner who faced a mandatory minimum sentence of three and a half years for driving across the Delaware River with a pistol in her purse, will escape prison after all. The Press of Atlantic City reports that Atlantic County Prosecutor Jim McClain, who initially refused to approve Allen for a pretrial diversion program, has changed his mind.
McClain cited a memo issued today by acting Attorney General John Hoffman, who told local prosecutors that "imprisonment is neither necessary nor appropriate to serve the interests of justice and protect public safety" in cases like Allen's. "In applying the factors set out in the clarification," McClain said, "I determined that the defendant in this case should be offered the opportunity to be admitted into the Atlantic County PTI [Pretrial Intervention] Program."
Hoffman's memo looks like a face-saving excuse for McClain, who more than a week ago signaled that he was reconsidering his hard-line approach to Allen's case, which had attracted nationwide attention. But if sparing McClain additional embarrassment is what it takes for him to abandon a clearly unjust prosecution, it's a small price to pay. Furthermore, Hoffman's memo should help similarly situated defendants. The Press says "the clarification also means McClain will now review other similar cases that have been denied PTI in the past."
Allen was arrested last October after she was pulled over on the Atlantic City Expressway for a minor traffic violation and volunteered to the state trooper that she had a gun in her purse. She erroneously believed that her Pennsylvania carry permit was good in New Jersey, and for that mistake McClain was prepared to put her behind bars for years, separating her from her two young sons. McClain's predecessor and prosecutors in other counties took a more lenient approach, commonly approving PTI for defendants like her. But until now McClain had argued that New Jersey law did not allow such exceptions.