Why Illinois Medical Marijuana Patients Still Have No Marijuana
Gov. Pat Quinn signed off on medical marijuana over a year ago, but you still can't buy it anywhere in the state.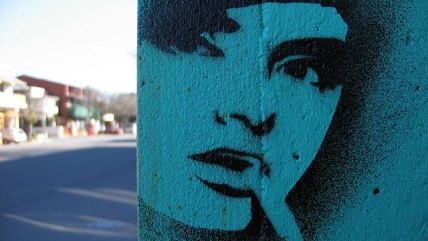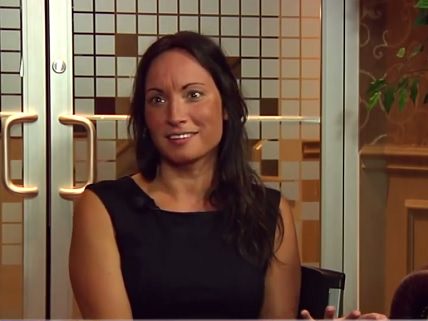 Good Intentions made a big splash last year when it opened its doors as the first medical marijuana clinic in not just Chicago but the entire state of Illinois. The business launched just days after Gov. Pat Quinn signed the Compassionate Use of Medical Cannabis Pilot Program Act. One problem: There was no medical marijuana. The four-year trial program officially started January 1, 2014, but even now you still cannot find a single store in the state that sells the medicine many Illinois residents hope will help treat their Alzheimer's, glaucoma, Parkinson's, or one of the 30-odd other approved conditions.
The health department just began accepting applications from patients (with last names A-L) last week, and business applications yesterday. Medical pot won't actually hit the shelves until 2015.
Illinois is often described as one of the most highly-regulated states when it comes to cannabis, so it's going to be a long road ahead for the 2,000 patients who have already applied and the estimated 80,000 more who will apply during the program's first year. Good Intentions wants to help these patients through the process. "Our goal and what keeps me going is watching little kids going from having seizures to not having seizures," says CEO Tammy Jacobi, who would like to be able to use marijuana to treat her Crohn's disease.
Thirty-five thousand people have contacted Good Intentions, Jacobi says, and most of them are not already marijuana users but hopeful newcomers. Good Intentions helps people by doing the heavy lifting for paperwork that weighs a ton. Jacobi explains to Reason:
You've got the doctor's paperwork, which is nine pages long, and has to be mailed in by the physicians themselves. There's the patient application, which needs to be mailed in, and the fingerprint background check which can't be more than 30 days old when you send in the application. So there's lots of timelines that we need to show people around. They need verification if they're going to go for their reduced fee. They need proof of residency. There are certain forms for veterans that they need to fill out before they get their fingerprint check.
Patients, businesspeople, and doctors all have to deal with a state government that, despite having made this medicine legal, still gives a sideways glance to those embracing it. Of the 23 states (plus the District of Columbia) that have medical cannabis, Illinois is the only one that requires fingerprinting, which has been derided as a way to treat convicts, not cancer patients. And it's hard to expect people going through end-of-life care to be able to navigate all that bureaucracy on their own.
As far as businesses and doctors go, the state tried to snuff out Good Intentions for combining the two. Patients aren't allowed to get recommendations from specialists, so Jacobi originally offered physician services in order to establish the legally-required, one-year physician-patiant relationship. But she had to pivot from being a clinic to a patient "consulting service" when Illinois regulators decided they didn't want doctors associated with marijuana businesses.
It wasn't an easy lesson. The Department of Financial and Professional Regulations apparently wanted to make an example of someone, so it initiated an informal investigation, a media smear campaign, and a formal complaint that could have cost Jacobi's business partner, Dr. Brian Murray, his license. Ultimately, no wrongdoing was ever found.
The state justifies its ban on doctors associating with clinics by saying it doesn't want so-called prescription mills popping up, with doctors willing to sign off for anyone trying to catch a buzz. But Jacobi points out that while some scammers have offered fake prescriptions, Good Intentions never did, and that by scaring off doctors from this burgeoning field, the state interferes with their ability to gain experience and expertise in it, and ultimately their ability to help patients.
Chris Lindsey of the Marijuana Policy Project points out another problem with that feature of the law: It's tough luck for patients that really do have a covered disease but whose regular doctor works at a clinic with a policy against marijuana.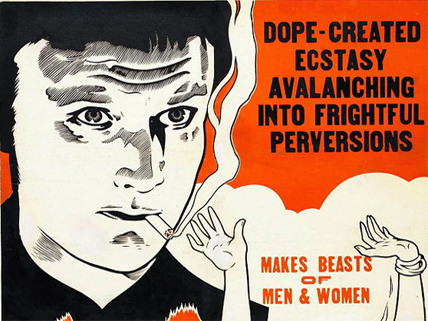 Lindsey explains why Illinois can be so difficult to deal with. Overseeing medical marijuana "are three different agencies, which is unusual," he says. "The Illinois Department of Public Health does the patient registry, the Department of Agriculture does the cultivation centers, and the Department of Financial and Professional Regulations does the dispensaries."
"Illinois Agriculture Department is most certainly the most expensive state [in the country] to do business in for a cultivation center," says Lindsey. With fees more than twice as high as the next most expensive state, Connecticut, it's a $25,000 non-refundable application. "That's a really expensive ante."
Patients, meanwhile, must pay $100 per year for a medical marijuana registration card. Dispensaries will pay a $5,000 non-refundable fee.
Inevitably, these government-imposed costs will be passed down to the consumer. If regulators have the same "good intentions" for patients that entrepreneurs like Jacobi do, it doesn't show.