Life in Prison for Pot and Other Travesties of Marijuana Prohibition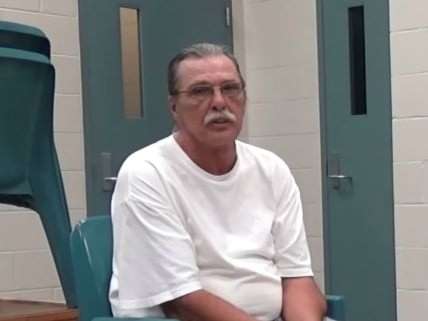 Contrary to what you sometimes hear from passionate but underinformed critics of the war on drugs, our prisons are not filled with pot smokers. But as I explain in my latest Forbes column, about 40,000 marijuana offenders are currently serving time in state and federal prisons, and some of them will stay behind bars for the rest of their lives. Here is how the piece begins:
Now that growing and selling marijuana are legitimate businesses in Colorado and Washington, the injustice of sending people to prison for engaging in those activities is starker than ever before. This week at Reason.com, for example, Aaron Malin highlighted the case of Jeff Mizanskey, a Missouri man who has served 21 years of a life sentence he received for a series of marijuana offenses.

In 1984 Mizanksey sold an ounce of pot to a police informant, which led to a search of his home that turned up eight more ounces. Seven years later, acting on a tip that Mizanskey was selling pot, police obtained a search warrant and found less than three ounces in his home. In 1993 Mizanskey went to a motel room with a friend who planned to buy a few pounds of marijuana. The supplier turned out to be another informant cooperating with police in a sting operation.

Under Missouri's "three strikes" law, those three felonies triggered a mandatory life sentence. As Malin observes, Mizanskey "never hurt anyone, never brandished a weapon, and never sold to children." Yet he was punished more severely than many rapists and murderers. His only hope of freedom lies with Missouri Gov. Jay Nixon, who has the power to commute his sentence.

Mizanskey's case is unusual but not unique. In a 2013 report on thousands of nonviolent offenders serving sentences of life without parole, the American Civil Liberties Union (ACLU) describes 14 other cases where people received that penalty for marijuana offenses. The ACLU's list is not exhaustive, because it includes data for only nine states, plus the federal prison system. It also does not include de facto life sentences imposed as terms of years.