Cop Forced 8 Women to Have Sex With Him Under Threat of Arrest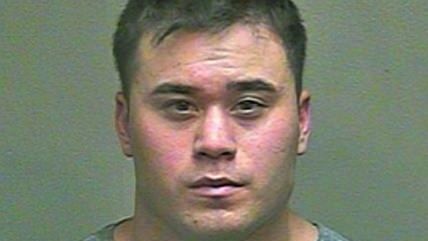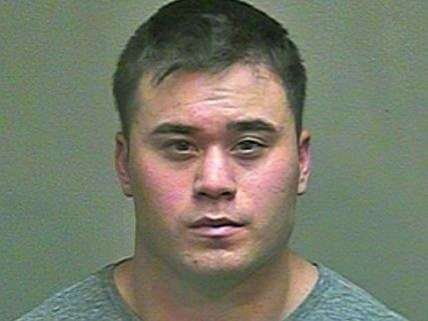 An Oklahoma City cop was arrested for forcing eight different women to have sex with him. The officer, 27-year-old Daniel Holtzclaw, allegedly told his victims that he would arrest them if they did not engage in various sexual acts with him.
The Detroit Free Press—which covered the case because Holtzclaw is a former Eastern Michigan University football player—reports:
Officer Daniel Holtzclaw, 27, was charged with two counts of first-degree rape, four counts of sexual battery, four counts of forcible oral sodomy, four counts of indecent exposure, one count of first-degree burglary and one count of stalking.

Holtzclaw — a former Eastern Michigan University football player — is accused of raping at least two women while on duty and forcing four to perform oral sex, in addition to fondling the women and forcing them to expose themselves.

Holtzclaw reportedly forced women to expose themselves, fondled the women, forced four of them to perform oral sex on him and had intercourse with at least two of the women, court records show.
The Free Press notes that all of Holtzclaw's victims were black, which means the U.S. Department of Justice could investigate the case as a civil rights matter.
The Oklahoma City Fraternal Order of Police is still supporting Holtzclaw pending the results of an investigation. The organization released a statement explaining that, "Officers often find themselves unfairly targeted by all types of allegations."
Holtzclaw's family and friends have set up a Facebook page, "Justice for Daniel Holtzclaw." Supporters criticized his extremely high bail amount of $5 million.
Read the full, horrifying story here.