Did This Teacher's Novel Cause Craziest Police Overreaction Ever?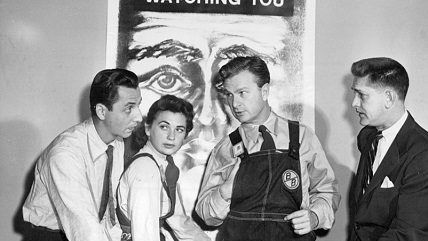 (CBS / Wikimedia Commons)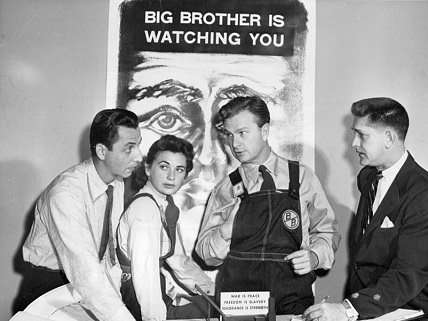 A Dorchester County, Maryland, teacher was taken in for an "emergency medical evaluation," suspended from his job, and barred from setting foot on another public school. Authorities searched his school, Mace's Lane Middle School in Cambridge, for weapons. As classes resumed, parents worried that their children were in danger, so police decided to remain on the premises to watch over them.
What happened? The teacher, Patrick McLaw, published a fiction novel. Under a pen name. About a made-up school shooting. Set in the year 2902.
If you're having trouble figuring out which part of that was criminal, or negligent, or even inappropriate, you're not alone. From WBOC:
Early last week the school board was alerted that one of its eighth grade language arts teachers at Mace's Lane Middle School had several aliases. Police said that under those names, he wrote two fictional books about the largest school shooting in the country's history set in the future. Now, Patrick McLaw is placed on leave.

Dr. K.S. Voltaer is better known by some in Dorchester County as Patrick McLaw, or even Patrick Beale. Not only was he a teacher at Mace's Lane Middle School in Cambridge, but according to Dorchester Sheriff James Phillips, McLaw is also the author of two books: "The Insurrectionist" and its sequel, "Lillith's Heir."

Those books are what caught the attention of police and school board officials in Dorchester County. "The Insurrectionist" is about two school shootings set in the future, the largest in the country's history.

Phillips said McLaw was taken in for an emergency medical evaluation. The sheriff would not disclose where McLaw is now, but he did say that he is not on the Eastern Shore. The same day that McLaw was taken in for an evaluation, police swept Mace's Lane Middle School for bombs and guns, coming up empty.
But coming up empty did not stop the authorities from punishing McLaw:
Dorchester County Superintendent of Schools Dr. Henry Wagner said the Dorchester County Board of Education has taken its own action.

"We have advised our community that the gentleman has been placed on administrative leave, and has been prohibited from entering any Dorchester County public school property," Wagner said.
Since using a pen name and publishing a novel are not even remotely sinister actions, it seems the trouble must center around his depiction of a school shooting 900 years from now. But that's not really grounds for dismissal or a police investigation, either. Plenty of writers use what they know as a jumping off point, and McLaw landed very far from anything resembling real-life intention. Authorities also searched his home and found nothing. They haven't charged him or booked him—for now, they won't even divulge his current location.
This is a weird story, and we don't know everything; perhaps the police are withholding a crucial detail that would justify the extreme measures taken against a 23-year-old teacher for writing a book. If the local reporters in this video know what's really going on, they certainly aren't sharing, though they seem mildly relieved that this threat was taken care of—if you can even call an obviously imaginary occurence 888 years in the future a threat.
I'm reaching out to the school district and sheriff's department for more information and will post an update when I know more. But for now, neither the district nor the sheriff's department have released any evidence that McLaw did anything wrong at all.
For those who are curious, a link to one of McLaw's two books can be found here. This book, The Insurrectionist, features a school shooting. As one Reddit user writes: "It isn't what I'd call good, but it is a novel. I hope they needed more than bad writing to get a warrant."
Hat tip: Reason contributor Glenn Garvin. Read his fantastic Reason archive here. And his Miami Herald archive here. Follow him on Twitter.
***Update to this story available here.