Cops Pull Mother with Four Children Over at Gun Point, Caught on Camera, No Apologies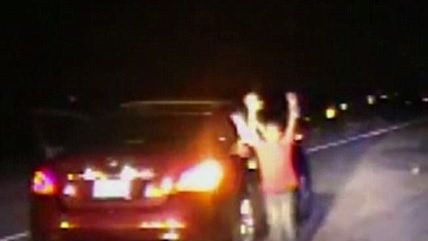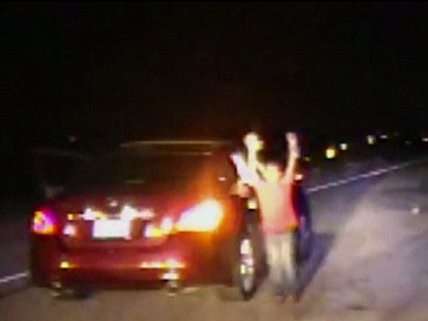 Police in Forney, Texas, were looking for a tan-colored Toyota from which someone was reported to be waving a gun around when they pulled over Kametra Barbour, who was driving with her four young children, in a red Nissan. They pulled Barbour over at gunpoint, forcing her and her children to put their hands up. Police admit they made a mistake but aren't going to apologize, because officer safety.
Was Barbour treated properly by the police?

"For the nature of the call – that a weapon was involved – yes," Detective [Michael] Clay said.

Barbour understands officers were making quick decisions that night. Nonetheless, she is still deeply troubled.

"I need you to make sure you have all the facts, because you can't just say, 'Okay, I'm sorry,' and then I'm over it. I can't. Every time I listen to and hear or think about it, it bothers you. I can't just say, 'I'm fine. It's okay. It's not a big deal.' It is," Barbour said.
"Quick decisions" shouldn't be an excuse for reckless behavior. I don't know any amount of training that can get a cop who mistakes a tan Toyota for a red Nissan, even at night, not to do so. We hear a lot about "officer safety" (Conservative commentator Andrew Malcolm seems to defend any amount of militarization in the name of officer safety, despite statistics showing officers facing record low fatalities). What about the safety of people exposed to police officers? Each of those encounters involve a weapon.  Last week we brought you the story of an alleged sex predator returning to the streets of Philadelphia as a cop even though the police commissioner doesn't think he belongs in a uniform. (Thanks unions!)
And here we have a department defending an officer who mistook a tan Toyota for a red Nissan and terrorized four children in the process. The mother remains deferential, as many Americans do, inculcated as they are with that attitude by a pervasive "safety first" culture that continues to ignore the threats cops pose in favor of the wrong-headed notion that those given the authority to use violence against us are all that stands between society and chaos.
Watch dashcam of cops pulling Barbour over below: