Inmate Spends 28 Years in Solitary. A Louisana Warden Is Finally Considering Letting Him Out.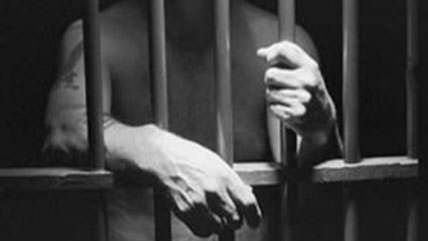 Kenny "Zulu" Whitmore lives in a 6 foot by 9 foot cell. An inmate at the Louisiana State Penitentiary at Angola, he spends 23 hours a day alone in his cell and gets one hour a day out to shower, exercise, or walk around. This has been his life for the past 28 years.
But soon that might change. Recently, Warden Burl Cain told reporters with the Medill Justice Project that he might soon let Whitmore back into the general prison population.
We will get him out. We'd rather him out. I need his cell. I've got some young people, predators, that need to be in that cell. When I can conclude he's not going to cause me the blues, then he can come out of the cell.
Whitmore, 59, is a convicted murder serving a life sentence, and he's escaped from prison once but that doesn't seem to be why he's been held in solitary confinement for so long.
Cain said he was concerned about is Whitmore's longstanding affiliation with the Angola chapter of the Black Panther Party, a black revolutionary socialist organization that grew to prominence in the 1960s. Whitmore tried to escape in 1986, which also made him a security risk. Cain said Whitmore has the right to hold his political beliefs—as he himself does—but he expressed concern that Whitmore could spread his beliefs in the prison, sparking violence among inmates.
"The Black Panther Party advocates violence and racism—I'm not going to let anybody walk around advocating violence and racism," Cain said.
Michelle Rutherford, Whitmore's attorney in his federal suit, said in a prepared response, "Warden Cain's statement confirms the allegations Mr. Whitmore makes in his civil rights suit: he has been held in a 9 by 6 foot cell for over 35 years because of his political beliefs, not because of any demonstrated violent or disruptive behavior."
As Reason contributor Steve Chapman points out in a piece on the ever-increasing use of solitary confinement in the U.S., isolating prisoners for long periods of time may only backfire.
The use of isolation originated in this country in the early 19th century, with the purpose of spurring criminals to reflect on their misdeeds and repent.
Stuart Grassian, a psychiatrist and former professor at Harvard Medical School, writes that the results were "catastrophic. The incidence of mental disturbances among prisoners so detained, and the severity of such disturbances, was so great that the system fell into disfavor and was ultimately abandoned."

Americans of that era eventually saw that isolating prisoners was not only inhumane but self-defeating, making criminals worse instead of better.
But less than a century later, all of that was forgotten in a frenzy of tough-on-crime measures, including "supermax" prisons that imposed extreme isolation on the worst offenders—and, in the words of a federal court, skirted "the edge of what is humanly tolerable for those with normal resilience."
A bill sponsored by Louisiana Rep. Cedric Richmond to study and change the way solitary confinement is used was introduced to Congress in May. The bill is called, "The Solitary Confinement Study and Reform Act."
Richmond is particularly concerned with the fact that in many cases, prisoners are held in solitary without any sort of administrative procedure being followed first.

"If you put somebody in solitary confinement, you can't just put them there and throw it away," Richmond said. "At some point since that is an additional punishment of itself, there has to be something in place that [proves] solitary confinement is warranted."