'This Is What Happens When You Call the Cops' Rap: Catchy, True, Sad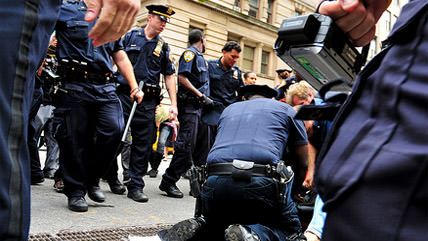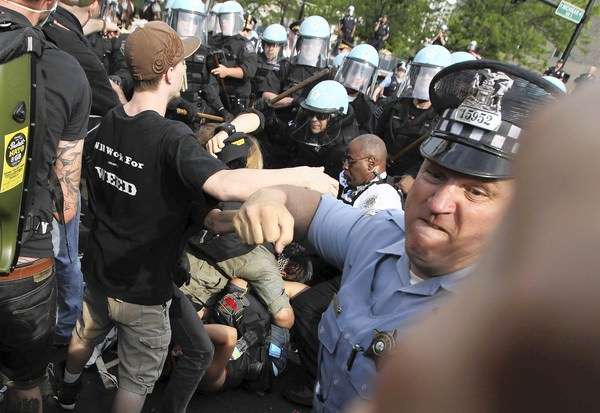 Earlier this week, a little-known rapper who goes by the monicker "Rob Hustle" released a song that's quickly racking up views on Youtube. Titled 'Call the Cops,' it's a catchy tune, but a depressing catalogue of some of the most prominent recent abuses committed by law enforcement in recent years.
Hustle warns that when you call the cops, you often put your own life at risk. It's a problem that Reason readers are certainly familiar with. His music video shows countless clips of officers punching, pepper spraying, and otherwise brutalizing people.
The rapper issued a press release to accompany the song:
Increasing militarization of police in our country is becoming a threat to life and liberty. Laws are supposed to help and protect people. But when those laws – and the people that enforce them – become the danger, then someone must raise their voice. Quis custodiet ipsos custodes? Who watches the watchers? Me, you and other artists who care.
His lyrical accusations are, in a lot of cases, a little too broad for my taste. The majority of police are, of course, law-abiding people. However, he does highlight some of significant specific incidents that Reason has also covered:
Yesterday, he made the track available on iTunes for 99 cents. The proceeds will go to Bounkham Phonesavanh, the then-19-month-old baby who was critically injured by a police flash-bang grenade during a raid in May.
Had he waited a few more days, maybe he could have included this ongoing story about a 17-year-old who was fatally shot when he opened a door for a cop.
Here's the video. At three days old, it's got over 50,000 hits.