No, Vanity Fair, The Port Authority's Troubles Didn't Begin With Chris Christie and George Pataki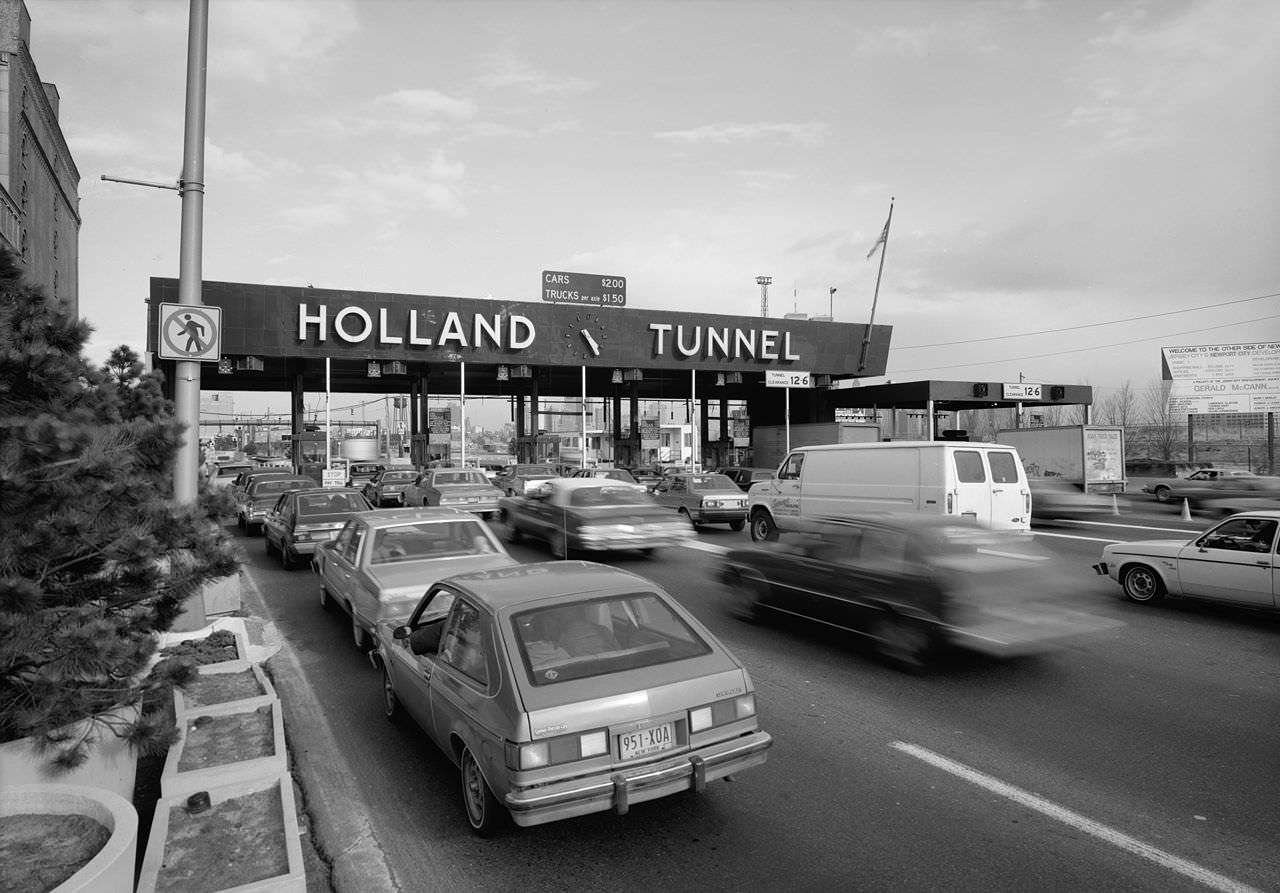 In his new Vanity Fair investigation of the George Washington Bridge lane closure debacle and what it means for the presidential ambitions of Gov. Chris Christie (R-N.J.), journalist Bryan Burrough depicts the Port Authority, the government agency at the center of the scandal, as once a "model of urban-planning professionalism" that successfully fended off "periodic attempts at political meddling by various New York and New Jersey governors." This successful technocracy was "undone," Burroughs would have us believe, "in 1995, when New York's governor, George Pataki, nominated one of his backers, an investment banker from Queens with virtually no managerial experience, as the Port Authority's executive director…"
George Marlin (the "investment banker from Queens," who Burroughs oddly doesn't name) made enemies of veteran Port Authority staffers (key sources for Burrough's piece) in part because he tried to tame the agency's large bureaucracy and wasteful spending practices. The Port Authorty was no model agency in 1995. The year after Marlin took over, for example, the agency (tasked with running bridges, tunnels, airports, and shipping facilities) finally started selling off its 1,320-piece art collection, including a de Kooning that fetched $15.6 million at a Christie's auction. Marlin probably wasn't the best choice to lead the Port Authority, but his withering 2006 attack on his former political backer (Squandered Opportunities: New York's Pataki Years) demonstrated that he was no run-of-the-mill lackey.
Burrough's view that the Port Authority was a "model of urban-planning professionalism" successfully warding off meddlesome politicians until Pataki ruined it all is profoundly myopic. To take one example: In the 1960s and 70s, the governors of New York and New Jersey constantly meddled with the Port Authority in a battle to get the agency to invest in mass transit, which was politically popular but outside its mission. In 1969, Gov. William Cahill (R-N.J.) forced the retirement of long-time Port Authority Executive Director Austin Tobin because of his resistance to building rail transit. Gov. Nelson Rockefeller (R-N.Y.), who also wanted to change the agency's focus from "rubber to…rails," backed as Tobin's replacement William Ronan, who was far more detrimental to the Port Authority than George Marlin. In 1977, after years of mismanagement by Ronan, the agency was embroiled in scandal. The New York State Comptrollers Office accused the Port Authority of "extravagancy at public expense" in a blistering report. One long-time staffer committed suicide.
In 1960, the Port Authority made its biggest mistake—signing on to Gov. Rockefeller's plan to build a massive office complex in lower Manhattan that became the World Trade Center—in part to distract from mounting political pressure to invest in mass transit, according to Michael N. Danielson and Jameson W. Doig's New York: The Politics of Urban Regional Development.
As I argued in my feature story, "Port Authoritarians," in the May 2014 issue of Reason, public authorities were created with the intention of empowering technocrats to make wise decisions shielded from political concerns. It didn't work out that way. You can't pin it all on Chris Christie and George Pataki.
(An earlier version of this post mistakenly tagged Gov. Nelson Rockefeller, THE Rockefeller Republican, as a Democrat.)