CBP Protects the Nation From the Terrifying Threat of Canadian Pot Smokers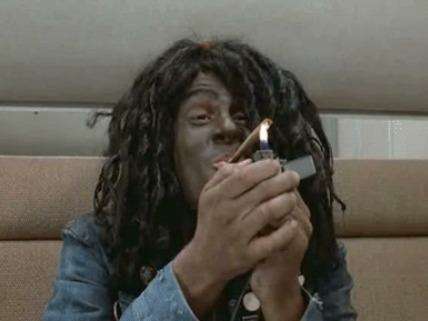 I think it would be fair to say that Americans, by and large, are not afraid of Canadians, who have a reputation for politeness and mildness, or pot smokers, who are perceived as friendly and peaceful at best and indolent at worst. But at the intersection of those two groups, according to Customs and Border Protection (CBP), is an intolerable threat to national security. Offering advice to Canadians who are contemplating a trip across the border to try some of Washington's newly legal marijuana, Global News notes that mentioning the purpose of such an excursion to a border agent, or even admitting past marijuana use, is enough to be excluded from the United States. For life.
According to the Department of Homeland Security, which includes CBP, "Anyone who is determined to be a drug abuser or user is inadmissible. A crime involving moral turpitude is inadmissible, and one of those areas is a violation of controlled substances [law]." A conviction is not necessary, as Jess Goldstein discovered on her way from British Columbia to a music festival in Washington last fall. Goldstein made the mistake of telling a CBP officer that she had smoked pot the week before, as a result of which she was declared persona non grata. Now Goldstein, who owns a cabin in Washington and has an American father, can enter the U.S. only if she applies for a waiver, which costs $600 (plus $75 for a criminal background check) and has to be renewed annually.
A few years ago, Andrew Feldmar, a Canadian psychotherapist, found himself in the same situation when a border agent with too much time on his hands discovered a journal article in which Feldmar discussed his experiences with LSD—in the 1960s. Last year Myles Wilkinson of Victoria, British Columbia, was prevented from attending the Super Bowl in New Orleans after winning a trip in a fantasy football contest because of a 22-year-old possession conviction involving two grams of marijuana.
So what's a Canadian pot shopper to do if asked the purpose of his trip to Washington? "Don't lie," an immigration lawyer tells Global News. "But you don't have to answer that question. That is not a question that you are required to answer. You can just say you"e going shopping and leave it at that."