Lawsuit Accuses Cops of Rape, Florida Police Department of Habitually Ignoring Complaints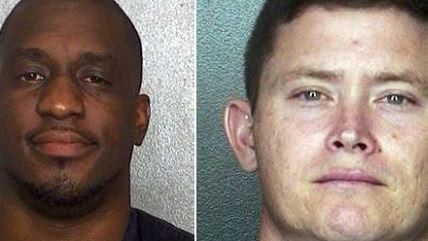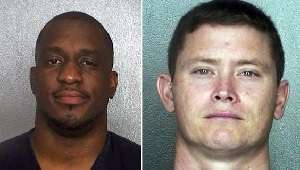 Two women are suing the city of Lauderhill, Florida and two police officers, Franklin Hartley and Thomas Merenda for an alleged rape for which the two cops, on unpaid administrative leave, are already facing criminal charges. They allege in their lawsuit that the police department "hires violent and dangerous individuals as police officers" and regularly fails to investigative complaints about cops.
What's being alleged, via The Sun Sentinel:
According to the lawsuit, the women had drinks at the Vegas Cabaret strip club on University Drive in Lauderhill and left when it closed at 4 a.m. Within minutes, Hartley pulled them over in a Taco Bell drive-through in Tamarac.

After taking the driver's vehicle registration and insurance documents, the lawsuit says Hartley ordered the women to follow him and led them to the back of a closed tire shop at 7300 West Commercial Blvd. Moments later, Merenda showed up in his patrol car.

Hartley took Jane Doe 1 to the front of his vehicle and under threat of arrest ordered her to perform oral sex and then raped her, the lawsuit says.

Merenda, according to the suit, remained with the driver at the rear of his vehicle and "engaged her in [bizarre] conversations about his family, wife and marital problems."

After the rape, the suit alleges that the officers swapped women and fondled their breasts and genitalia.

GPS data shows that both patrol cars remained at the location for more than 90 minutes, according to the suit.
According to the lawsuit, the two officers were the target of another suit in 2012 over an alleged false arrest which was settled for $75,000 and never led to any disciplinary actions. The lawsuit also lists four other cops lawyers accuse the department of not disciplining appropriately in their attempt to show the department's pattern of not holding officers accountable for their actions.
Hartley and Merenda face felony charges of unlawful compensation and a misdemeanor charge of battery—the officers are also accused in the criminal complaint of coercing one of the women to punch Merenda in the genitals, because apparently he liked nut punches.