Crazy School Expels Little Boy for Holding Piece of Paper Like a Gun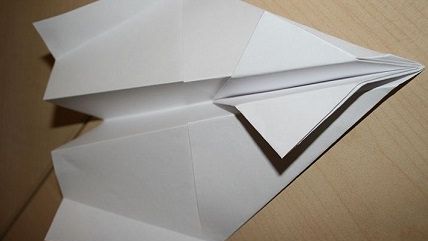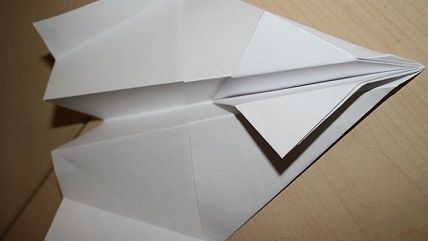 (ABF / Wikimedia Commons)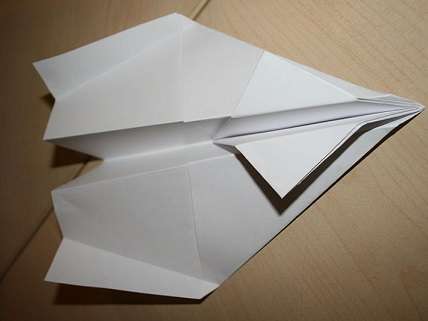 Thank goodness administrators at Manhattan's mega-fancy Lang School saw fit to expel would-be psychopath Asher Palmer, an 8-year-old with a deranged obsession: rolling pieces of paper into vaguely gun-like shapes.
The New York Post chronicled how Principal Micaela Bracamonte forestalled a kid with a completely harmless paper roll from mowing down his classmates in a hail of imaginary bullets:
As far as the toy gun is concerned, [Bracamonte] said Asher, a first-year student, made it out of a piece of paper after discussing military weapons with his dad. His teachers told him not to point it at anyone, and he obeyed for a while.

The school claimed Asher also said he'd "kill" a girl in a separate incident—a typical argument between youngsters. While her son may have made the threat, Spadone said, people use the word "kill" all the time, and it shouldn't be taken literally….

In her June 12 email to the boy's teachers and psychologist, obtained by The Post, Bracamonte said, "I don't see it tenable at this stage that Asher receive a warning for the specific behavior we've agreed on targeting—i.e. use of pretend guns on fellow students and mention of killing."

She added that the boy "had a concrete plan for killing [a female student] that he would not retract after discussion with our psych staff…that he was physically and verbally aggressive at a whole new level only last week…He might well present a risk to the emotional and possibly (though remotely so) physical safety and well-being of his classmates."
It's not clear whether his "concrete plan" was anything beyond jokingly threatening to kill the girl. In any case, the principal did invite Palmer to come back after taking a year off:
She recommended that Asher be home-schooled next year and expressed the hope that in the future, "he can return to school…I heartily hope that Lang will be one of the schools you consider at that point."
No doubt she does. Lang charges a steep tuition fee, and Palmer's parents have already shelled out $120,000 for his five-month education there.
On paper, the Lang School is equipped to deal with kids who have problems communicating appropriately. From its website:
The Lang School is a progressive, independent K-12 school for high potential and gifted children with ADHD, dyslexia, Asperger's Syndrome, anxiety, sensory processing challenges or, simply, underachievement.
Palmer has ADHD. His parents enrolled him at Lang in hopes that the staff there would work on his issues. They even paid for one-on-one tutoring at the school.
Given all that, Lang seems like an ideal place for a kid like Palmer, rolled papers and all. Of course, Bracamonte had one other reason to boot him:
[Palmer's mother Melina Spadone] was incensed that Principal Micaela Bracamonte told other staffers in an email that Asher "had a model for physically aggressive behavior in his immediate family."

Spadone thinks Bracamonte was referring to her husband because he served in the military during the Kuwait war. If that was the reason for the comment, she said, "I find it offensive and inappropriate."
A paranoid lookalike weapons charge with some guilt-by-association thrown in? Imagine spending $120,000 on tuition for the privilege of having your kid endure that.
Er, lock him up and throw away the key—before he points the paper at anyone else!
Hat tip: The Daily Caller.