Bitcoin: Now Usable for Hotel Bookings on Big Travel Site Expedia
As Bitcoin's prices rise again, the always-on-the-verge-of-death yet very resilient stateless, non-inflationary crypto-currency continues to find new acceptance.
The latest, from The Wall Street Journal: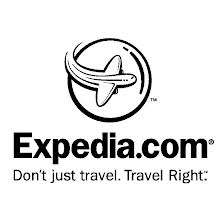 Expedia, the big online travel site, announced on Wednesday it will begin accepting bitcoin for hotel bookings through its website, becoming the first major travel-agency to take the digital currency. If the reception is good, the company said it expects to bring bitcoin to its other service lines as well.

"This is one of those ideas that seemed to have sprung from three different places all at once," said Michael Gulmann, Expedia's vice president of global product, explaining how the company arrived at the decision. The company's engineers were starting to think about bitcoin, and the company's product and business developers were as well, he explained. They also were hearing from customers.

The company is starting with hotels essentially as a test of the system, he explained. "We want to start at a reasonable, small place," he said, and see if it will be feasible to expand it to other parts of the business. If the trial works well, and if customer support is there, he expects the company will start taking bitcoin for other bookings as well. "Absolutely, absolutely, absolutely," he said.

Expedia, which is using Coinbase for bitcoin processing, won't hold the digital currency it receives, but that's not "a statement on bitcoin, pro or con," Mr. Gulmann explained. Rather, Coinbase's default setting is for a daily settlement back into U.S. dollars.
My article from last year, long before the huge rally in prices, on how the U.S. government can try to hobble but cannot stop Bitcoin.