House Alarm Accidentally Triggered, Cops Shoot Dysplasia-Stricken Dog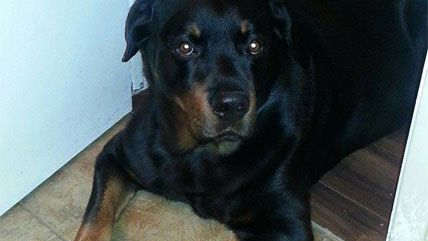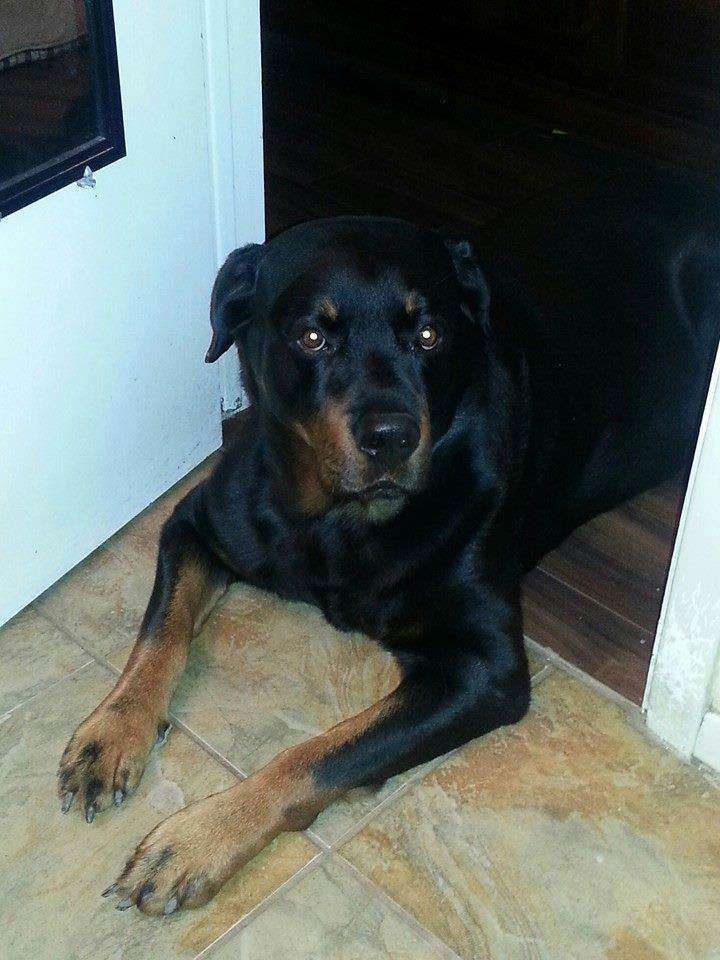 One week ago, Hope and Russell Lane's home security alarm was accidentally triggered when their granddaughter departed for school and left the front door ajar. What followed, the Lanes say, just doesn't make sense. Although Russell deactivated the alarm, the police of Round Rock, Texas came and killed the family's dog.
A CBS affiliate reported at the time:
Two officers arrived to Lane's home Friday, entering the house and shouting verbal warnings. Round Rock authorities say when they came upon the 120-pound Rottweiler named Bullet, the dog became aggressive toward them and made threatening actions.
The police fired at the dog seven times, hitting him five.
The Lanes became skeptical of the officers' account when they came home to find that the bloody scene had already been wiped clean and the eight-year-old dog's body had been taken away.
On a Facebook page titled "Justice for Bullet," the family claims that the Round Rock Police Department can't keep its story straight:
When we first talked with Captain Stuart he told us that his officer's said bullet stood up on the futon and lunges at them. Now since they've had time to get their story together it changed. Now bullet barked, growled, showed teeth three feet behind the officer. How did he get from the futon to three feet behind the officers. Couldn't explain how the bullet holes got in the wall and he didn't think the hole in the futon was a bullet hole. I got home and stuck a rod all the way though in the hole.
Furthermore, the Lanes believe it would have been physically difficult for Bullet to lunge at the law enforcement agents. Not only was Bullet "not an aggressive dog," explains Hope, but he also had hip dysplasia. The family posted a video to Facebook showing Bullet's stiff, slow movement.
"If they'd have just waited they would have saw my dog was probably going to wait for them to let him out the backdoor to use the restroom," speculates Russell.
In light of this incident, the Texas Humane Legislation Network (THLN) said on Tuesday that they'd like to see a law requiring that police take training courses to understand animal body language. "Anytime a canine approaches an officer, that doesn't mean they're necessarily coming to attack," said THLN representative Stacy Suttonkerby.
The department launched an internal investigation, which yesterday concluded that the "the officers acted in a reasonable manner and followed protocol," reports ABC.