Read Reason's Complete June 2014 Issue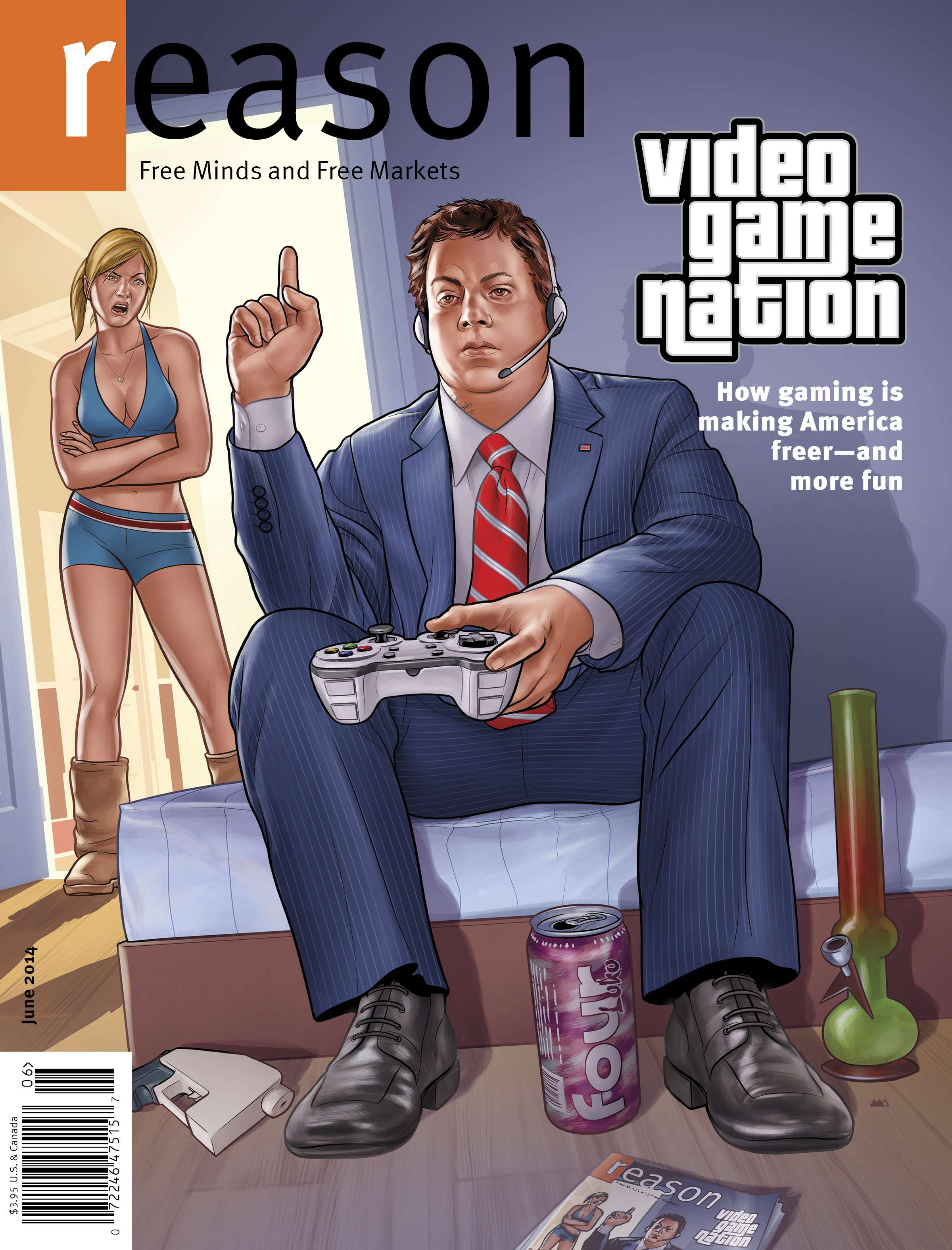 Our entire June 2014 issue is now available online. Don't miss: Scott Shackford on the gamer congressman; Emily Ekins on gamers against government meddling; Jesse Walker on the history of game panics; Ron Bailey on the moral case for designer babies; Matt Welch on when the left turns against free speech. Plus our complete "Citings" and "Briefly Noted" sections, the Artifact, and much more.
Click here to read Reason's complete June 2014 issue.
Also, find all of the issue's gaming content (plus video and other online-only extras) at Video Game Nation.