Europe vs. Free Games
Commission investigates apps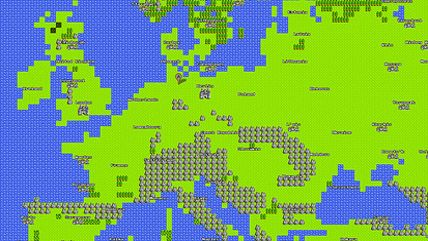 Scroll through the list of most popular games in the iTunes store, and you'll notice that many are priced at the reasonable level of "free." Many of these games work on what's been labeled the "free to play" model, in which players can download the core game at no charge, but must pay for upgrades and expansions.
In Europe, about 50 percent of mobile games on the market advertise themselves as free. But for tech regulators at the European Commission (E.C.) the low, low price of free is a cause for concern. In a February press release, the commission announced that it would investigate the scourge of free games out of worry that consumers might not understand that some parts of the games require payment.
Why the anxiety over games that players can try at no cost? The E.C. press release framed the investigation as an attempt to protect children. "Consumers and in particular children need better protection against unexpected costs from in-app purchases," consumer policy commissioner Neven Mimica said. The press release warned that "games should not contain direct exhortations to children to buy items in a game or to persuade an adult to buy items for them."
A series of meetings with member states, regulators, and tech companies such as Apple and Google, which manage the two largest mobile app stores, are in the works.