Borderline Disorders
Checkpoint nation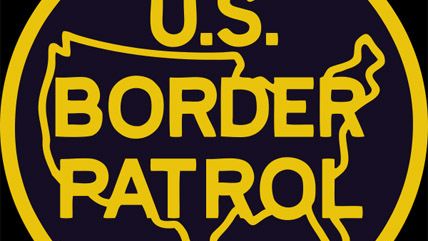 Waiting in a line of cars to be questioned by uniformed men is an all-too-familiar experience to people who live and work around the nation's perimeter. Drivers within 100 miles of the border-what the American Civil Liberties Union calls the "Constitution-free zone," where special rules approved by the courts prevail-are frequently stopped at Border Patrol checkpoints where they risk searches and must assure officials of the legality of their presence in the country. As aggravating as these experiences are for travelers, they're worse for people who are stopped every time they leave their homes-people like the residents of Arivaca, Arizona, who are now documenting abuses by federal officials and insisting that the checkpoint outside their town be removed.
A picture of a school bus at the Arivaca Border Patrol roadblock is prominently featured on the End Border Patrol Checkpoints Facebook page. Leesa Jacobson, one of the organizers of the monitoring effort, says the town's school buses are stopped every day. The caption points out that the town's children must pass by armed men and flashing lights "every time they go to a friend's house in Amado, or to Karate in Sahuarita." Since the Border Patrol claims its efforts are necessary to combat smuggling, monitors now track the number of arrests and drug seizures officials actually make.
Resistance isn't really an option. In reason's January 2014 issue, Wes Kimbell described the experience of Pastor Steven Anderson, who was repeatedly shocked with Tasers and dragged from his car when he raised objections at a Border Patrol stop. That threat hangs over the people of Arivaca with every trip out of town.