No, Rachel Maddow Show and MSNBC, Dinesh D'Souza's Guilty Plea Did Not Make This Free Speech Defender "Reflect on [My] Error"
Dinesh D'Souza—I'm sure after careful consideration of the risks of the absurd situation he found himself in in the land of the free, facing jail time for the act of wanting to support a political candidate and giving his friends money—pled guilty today to violating campaign finance regulations by advising friends to donate $20,000 to the congressional campaign of his old college chum Wendy Long in 2012, and reimbursing them for the money they donated. (D'Souza was not immediately available for comment this afternoon.)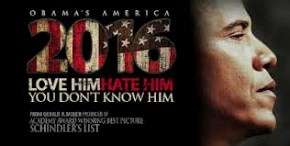 The basic facts about today, from a USA Today account:
His plea came the same day his criminal trial had been scheduled to begin in a Manhattan federal court…

"Mr. D'Souza agreed to accept responsibility for having urged two close associates to make contributions of $10,000 each to the unsuccessful 2012 Senate campaign of Wendy Long and then reimbursing them for their contributions," his attorney Benjamin Brafman said in a statement Tuesday.

D'Souza is scheduled to be sentenced Sept. 23. He faces up to 16 months in prison and a fine of up to $30,000, according to a plea agreement released Tuesday by prosecutors.
I blogged about this when the indictment came down in January, and was one among many perturbed by the indictment.
Democracy survived this perfidy; the very much outspent Ms. Long was defeated by incumbent Kirstin Gillibrand, 72 percent to 27 percent.
At Rachel Maddow's MSNBC website, Rachel Maddow crows Steven Benen writing on the MaddowBlog crows, happy to see political foes punished for acts of political expression in this land of the First Amendment:
Now that D'Souza has admitted to wrongdoing, one wonders if his high-profile allies will reflect on their error.
No, Ms. Maddow Mr. Benen writing at Ms. Maddow's blog, I don't think I have any error to reflect on, even though I know I don't count as "high profile," unlike the likes of Rush Limbaugh, Matt Drudge, and Fox News.
Because my "defense" of D'Souza—or rather, attack on the injustice facing him—had nothing to do with whether he really did or did not encourage friends to support his old friend running for Congress, or whether he gave his friends money in an allegedly illegal quid pro quo.
Money is fungible, so goodness knows one should watch out if you ever loan or give money to a friend who might also have given money to a candidate you've maxed out on.
I don't like contemplating how and why this particular person—a loud enemy of the Obama administration with his successful film 2016: Obama's America—ended up the subject of an investigation that ferreted out this thoughtcrime.
And it is a thought crime, since it turns what is otherwise perfectly legal and within one's rights—supporting a candidate with a certain amount of money, talking to friends about a candidate, and giving money to one's friends—something liable to throw you behind bars when done with an improper motive in one's minds, according to the law.
And I still don't like it when these kind of b.s. crimes that no country with a First Amendment should countenance are enforced at all, much less so suspiciously.
Nor do I like it when courageous truth-to-power reporters are so smugly pleased when enemies of the regime are targeted with such investigations into such petty paper crimes.
So, D'Souza can be as "guilty" as sin of what he's accused of, and I'd still be loudly saying: Free Dinesh!