Another Drug Bust Gone Bad
Cops can't get their story straight in the killing of Eugene Mallory.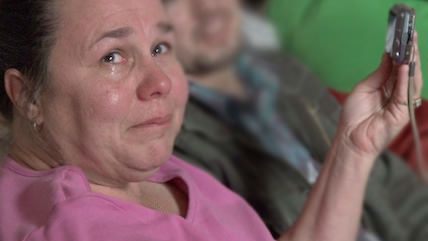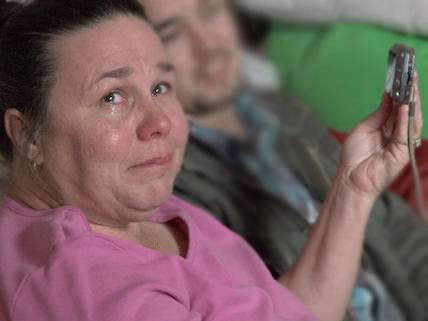 On a sweltering summer morning in the California desert, deputies looking for methamphetamines and bearing automatic weapons barged into the home of Eugene Mallory, an 80-year-old retired engineer living a quiet life in the small community of Littlerock. Moments later, Mallory lay in his bed bleeding to death from six bullets fired from an MP5 9mm submachine gun. The murky circumstances that led to the shooting are now the subject of a federal lawsuit. The officers found no meth on the property.
The raid took place on June 27, 2013, after deputies received an anonymous tip alleging meth production on Mallory's property. Patrick Hobbs, a detective with the Los Angeles County Sheriff's Department (LACSD) and a self-described narcotics expert, came by to investigate and later said that "he smelled the strong odor of chemicals" downwind of the house.
As deputies announced their presence that fateful morning, Tonya Pate, Mallory's wife, emerged from the trailer where she'd been sleeping to escape the heat. Mallory's stepson Adrian Lamos and a couple of his friends emerged from another trailer and surrendered-as did a handyman tinkering with a car on the property. But Mallory remained asleep in the house.
The deputies approached the house, and what happened next is disputed. Hobbs and his team say they announced their presence. Upon entering, they claim, they encountered Mallory in the hall wielding a gun and stumbling forward, which led them to open fire. So then why did investigators later find Eugene Mallory's corpse in his bed with his .22 caliber pistol on his night table? Deputies told the coroner at the scene that paramedics had moved Mallory on to the bed and attempted to revive him. Pate disputes that account, saying that Mallory would never point a gun at an officer and that it was more likely that her elderly husband remained asleep and unaware of what was happening.
The deputies later changed their story. Massive bloodstains on Mallory's mattress indicated to investigators that he'd most likely been in bed at the time of the shooting. Deputies revised their account and said that Mallory had sat up in bed and pointed his gun at them. An audio recording of the incident revealed another discrepancy in the original narrative: Sgt. John Bones told investigators that he warned Mallory to "drop the gun" prior to the shooting, but the recording revealed that his command occurred immediately after the shooting. (It was Bones' submachine gun that killed Mallory.)
The officers did discover two marijuana plants on the property belonging to Lamos, who claimed he had a medical marijuana prescription. LACSD touted the marijuana discovery as evidence of a successful drug bust. "There was a drug operation that was certainly going on in this house," LACSD spokesperson Steve Whitmore told local news station KTLA.
"How is that a justification for coming in and killing a man?" says Pate, who filed a wrongful death lawsuit in U.S. District Court alleging Fourth and 14th Amendment violations. "To justify that through marijuana just makes it even more wrong."
LACSD officials declined to talk with Reason TV for this story, citing the pending lawsuit.
Pate, who's still awaiting an initial hearing in the case, knows that no amount of money or punishment will undo her husband's violent death at the hands of cops looking for drugs that weren't there. "Every day, he'd get to tell you a joke, tell you something, tell you you're beautiful, and now he's gone," she says. "I just want him back."