"Keep Telling Yourself That You're Free" #TSA Thought for the Day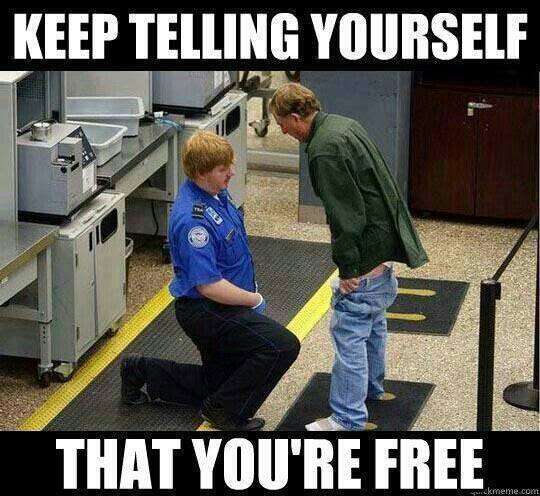 Courtesy Alice Salles' Twitter feed.
Reminds me of two things:
1. Why is there a TSA again?
2. I'm glad that I passed the TSA Pre test, even as that program simply allows TSA and generally useless and expensive security theater to continue.
Here's Reason TV's TSA playlist, featuring the big, big hits "The TSA's 12 Banned Items of Christmas," "44 Ways to Say TSA," "TSA 'My Ding-a-ling' Sing-along," "Con Air 2012 (TSA Remix)," and many more.