GOP Michigan State Rep Bolts Party Over Gay Rights; Joins Libertarians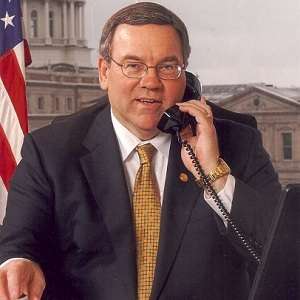 MLive reports that former Michigan state Rep. Lorence Wenke has dropped the Republican Party and taken up with the Libertarian Party. He will run for U.S. Senate as a Libertarian in the fall.
In a statement dated April 25, the long-time Southwest Michigan Republican cited the party's "discrimination" against gay citizens and what he characterized as "taxpayer abuse," which he said has created "an elite class" of government employees, as the reasons behind his decision.

"I support the constitutional right of our gay family members to enjoy the same rights as our heterosexual family members," Wenke wrote, citing his record as one of just two Republican legislators to vote against the Marriage Protection Amendment to the Michigan Constitution in 2004. …

Saying that Republicans encouraged churches to support political efforts to discriminate against gays by condemning them for "what they perceive as a sinful lifestyle choice," Wenke added, "These same people often ignore the clear teachings of Jesus and Paul stating that remarriage after divorce is committing adultery."…
Wenke is upset at spending patterns too:
With regards to out-of-control government spending, Wenke cited as examples Kalamazoo's Early Retirement Initiative, which resulted in lifetime pensions of $110,000 and $87,000 a year for the former city manager and assistant city manager.

"Our spending of taxpayer dollars has been immoral and is leading our country to bankruptcy," he wrote.