Elderly Man Calls 911 to Get Ambulance for Wife, Says Police Beat Him Up Instead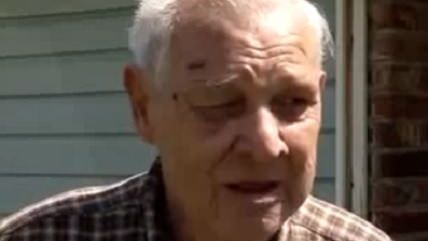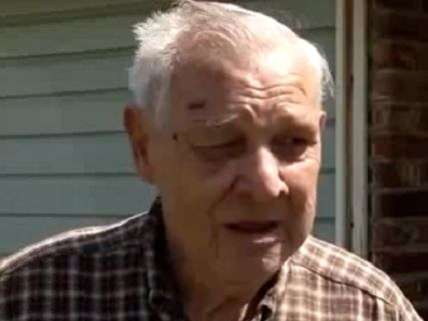 In a town called Humansville, in Missouri, an elderly man called 911 to get an ambulance for his wife, who suffers from dementia. Tragically, you'll believe what happened next. Via local ABC affiliate KSPR:
When police got there [first], "police car drove up, he bailed out ran over and knocked me down. He told me to get up, I told him I couldn't," he explained.

That's when [Elbert] Breshears says police got aggressive. "First thing, I know they grab me, threw me out there on the gravel. One of them sat down on my back, the other sat down on my head. They were trying to get handcuffs on me. I told them I can't get my hands up. I have no objection to being handcuffed," says Breshears.

By then paramedics arrived. Breshears says he and his wife were taken to the hospital. A doctor looked him over.
Cops claimed the elderly man attacked them. The mayor of Humansville and the police chief both declined to be interviewed on camera by KSPR, though the police chief spoke with the news station over the phone. He said Breshears would be charged with abuse of the elderly, resisting arrest, and assault on a police officer. Breshears denies ever hitting his wife of 47 years.
h/t toddb