Brooklyn Cops Crack Down on Cheap Public Transportation
The war on dollar vans.
The Brooklyn Paper observes a crackdown on unlicensed Park Slope jitneys: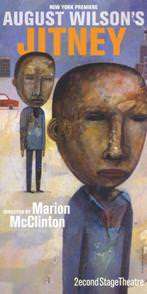 Park Slope cops have been ticketing and seizing dollar vans since January, a move activists are calling a racially motivated blow against drivers trying to make a living.

Prospect Heights' 78th police precinct has cited nine drivers and seized 14 of the vans, which these days charge $2 for sometimes-wild rides along major thoroughfares such as Atlantic and Flatbush avenues…

Dollar van drivers and company owners unsuccessfully lobbied to get a shot at the 6,000 livery-cab street hail permits the city sold off for $1,500 each starting in 2012. All but 10 of the permits have been sold, according to city records.
To read the rest—which includes quotes from cops who say the vans are unsafe and quotes from activists who say the crackdown is state-enforced gentrification—go here. My sympathies are entirely with the dollar vans' drivers and their clientele, who are challenging the New York taxi cartel from one end while Uber and similar companies chip away from another direction. Let a thousand transit flowers bloom, especially the most inexpensive and flexible kinds.