Tonight on The Independents: Where's the Pork? Featuring a Live Pig We've Named "Pelosi"!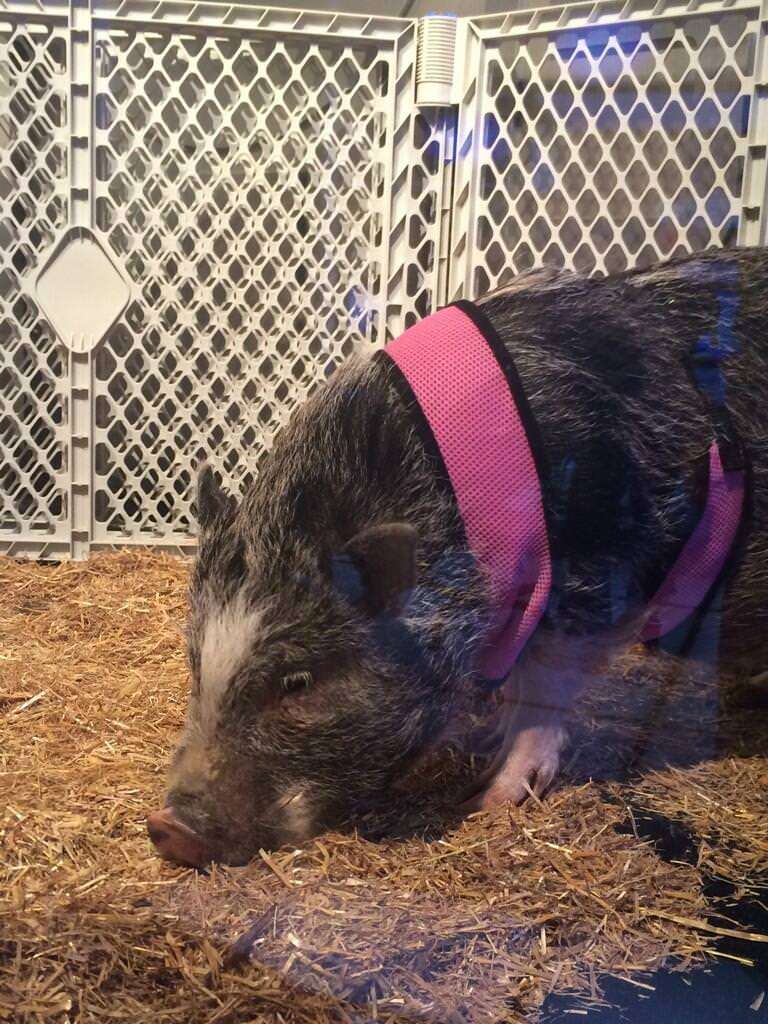 This week's Friday theme episode of The Independents (9 p.m. ET, 6 p.m. PT on Fox Business Network) is on the fat-tastic subject of government spending and waste. As such, we corralled a cute lil' pig and re-christened her "Pelosi"!
Not out of any piggish commentary about looks, but rather because the House minority leader said this last fall:
Is that true? Not according to Reason prince of darkness Nick Gillespie, who helps kick off the show with a tour of woe through federal spending, debt, and entitlements. Then former Lt. Col. Ralph Peters goes absolutely bonkers (in a good way!) about useless and fantastically expensive military programs. Washington Post reporter David Fahrenthold walks us through his a-m-a-z-i-n-g "Sinkhole of Bureacracy" story. Kennedy then attempts to enjoy all the congressional perks on Capitol Hill (only getting thrown out a couple of times!), Adam Andrzejewski talks about his terrific "Open the Books" app, and before you can say "Napoleon" it's time to eat some delicious bacon!