Brickbats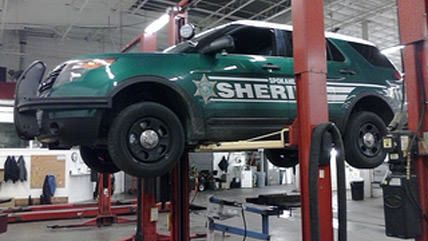 For the past 15 years, Anne Tabat has met her children's school bus each Friday in Chanhassen, Minnesota, with a plate of cookies for the driver and the students. She is known in the neighborhood as "the cookie lady." Then the district informed her that students are no longer allowed to have the cookies-apparently, a person had complained. Tabat says if the problem was a food allergy or something similar she would be happy to work around it, but no further explanation from the district has been forthcoming.
Julian Harris was visiting family in Brisbane, Australia. When he returned to his car, he found a police officer had ticketed him for leaving his window partially rolled down. Harris said he'd left the window down to keep the car from getting too hot on a warm day. But under Queensland law, if a driver is more than three meters from his car he must make sure the key is removed from the ignition, the parking brake is engaged, and the windows are no more than five centimeters down.
A court in the United Arab Emirates has sentenced Shezanne Cassim to one year in prison and a fine of $2,700 for posting a parody video to the Internet. Cassim's video poked fun at local young people who have adopted American hip hop style. Authorities have refused to say exactly what law the video broke, but Cassim's family say he was charged with endangering national security.
Spokane County, Washington, sheriff's deputies ordered Conner Guerrero out of his own house at gunpoint, accusing him of being an intruder. It turns out they'd gone to the wrong house when answering a call about a suspicious person. After they realized their mistake, one deputy told Guerrero he was lucky they didn't shoot him.
Police in Wilson, North Carolina, have charged Joey Ricky Carson with using profanity on a public road or highway. But the law they charged him under was declared unconstitutional by a judge in another county two years ago. The local district attorney claims that decision isn't binding in Wilson, but he says he'll take it under consideration when deciding whether to pursue the case.
If you're caught smoking in a Boston city park, you'll face a $250 fine. "Secondhand smoke in any concentration is dangerous," explains Barbara Ferrer, executive director of the Boston Public Health Commission. "There's no safe level of exposure."
Charles Oliver