Tonight on The Independents: NSA Spying, Rand Paul's GOP, Putin's Saber-Rattling, EPA Victim Speaks Out, Kennedy Propositions Akon, Plus Sultry Aftershow!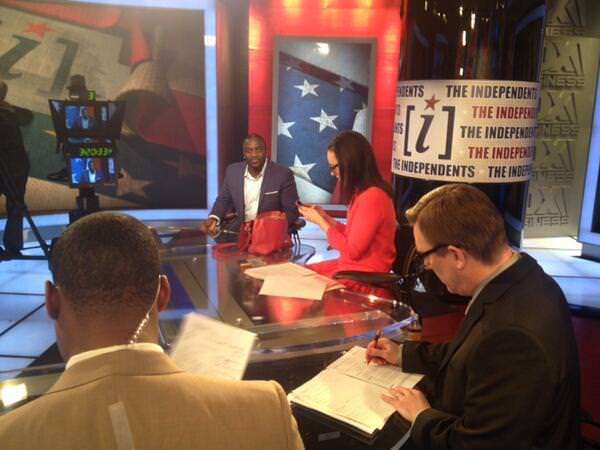 I know, I know, MISSING AIRPLANE, but did you hear the one about the Wyoming welder who built a duck pond on his farm, reportedly in full compliance with local officials, but then got hit with an Environmental Protection Agency fine of $75,000 per day? His name is Andy Johnson, he's not paying a dime of it, and he'll be on tonight's episode of The Independents on Fox Business Network (9 p.m. ET, 6 p.m. PT).
Did you hear the one about Sen. Rand Paul (R-Kentucky) finishing first among potential GOP presidential candidate in a recent CNN/ORC poll (something his father never managed), winning a Northeast Republican Leadership Conference straw poll, and attracting such Washington Post headlines as "It's time to start taking Rand Paul seriously"? Party panelists Jedediah Bila (Fox News contributor) and Santita Jackson (extremely busy media person) will discuss this, as well as the latest news about the National Security Agency RECORDING AND STORING EVERY SINGLE PHONE CALL, maybe.
Have you heard of a popular recording artist named Akon? Me neither, until Kmele Foster gave me a tutorial today, but he'll be on the show talking about his plans to provide solar electricity for one million Africans, and his, uh, dating and cohabitating advice. And later we'll be doing some Mystery Science Theater-style action on Vladimir Putin's latest crazy speech.
Aftershow (probably with less drinking than last night) will be live-streamed on the website, and please send your tweets out to @IndependentsFBN; some may be used on air.