Alabama Cop Shoots Unarmed Airman in the Abdomen, Father Says
Says he can't even find out who has his son's car right now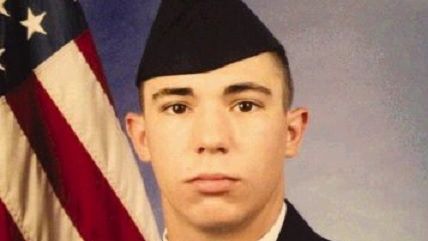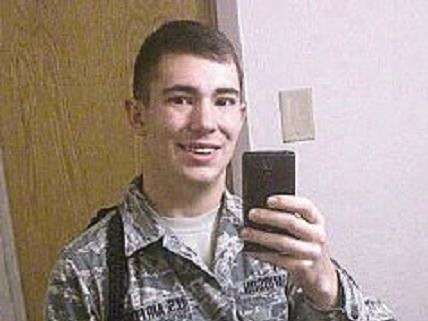 Michael Davidson, an airman with the Air Force, was reportedly shot in the abdomen by Phillip Hancock, a cop from the Opelika, Alabama police department. Davidson was involved in a minor accident with a diesel truck on I-85 last week, according to his father, Billy Davidson, who said he spoke to his son after the airman regained consciousness in an Alabama hospital.
The airman was on his way to North Carolina, where he was going to be stationed at Seymore Johnson Air Force Base, according to his father, who says police did not inform him they had shot and critically wounded his son until noon the next day. "An investigator calls telling me he was investigating the shooting… and that's how I was told. That wouldn't have happened in Texas. I'd have known about it within 30 minutes if it had happened in Texas," the father, a Texas native, told the local paper, the Panola Watchman.
Davidson's father told the paper that police have not been giving him a lot of information on why his unarmed son was shot or the events surrounding the shooting. When he went to the police department to find out why they didn't inform him sooner about one of their officers shooting his son, he says police apologized and said they assumed the state, which had taken over the investigation, had informed him. The father also says his son's car, a GMC Encore, remains missing. Police have apparently told him the state has it, while the state has apparently told him the police have it.
The Watchman also picks up on some reporting from the local paper in Opelika, the Opelika-Auburn News, and finishes its article with this quote from the mayor of Opelika: "I understand the officer involved will be suspended until the investigation is complete. Of course, certainly we'll continue to compensate the officer." Certainly! Because why should cops be held to a higher standard and not afforded privileges above and beyond those they are theoretically supposed to serve and protect?
h/t Sharon Jones