Abortion is a Low-Risk Procedure That Doesn't Require Onerous New Medical Regulations
Laws passed in Texas and elsewhere in the name of increasing patient safety are doing an effective job of shutting down abortion clinics. As Reuters reports
Two more Texas abortion providers said they will shut down this week, saying their doctors were unable to get admitting privileges to nearby hospitals as required under new restrictions enacted by the state last year….

Whole Women's Health will close two of its five clinics in the state, shutting facilities in McAllen and Beaumont because they cannot meet the new regulations, including one that a physician have admitting privileges at an appropriately equipped hospital within 30 miles.

The reduction will cut the number of abortion providers in the state to 19 from 32 before the restrictions went in place, according to the group and state data.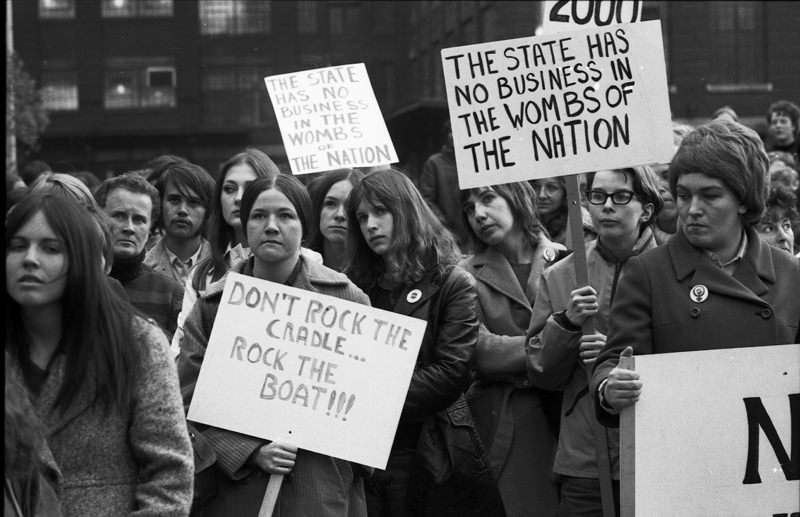 Read more here and here.
These sorts of regulations are likely to have a more lasting effect on the number of abortion providers than bans on abortions after the first fetal heartbeat is detected (as Alabama is pursuing) or other laws that cut into the first-trimester zone first articulated in Roe v. Wade. North Dakota, for instance, has passed a ban on abortions that could limit the procedure at six weeks after fertilization. That's because the new regulations don't specifically attack abortion rights per se, but instead focus on supposed medical risks for women.
While a large majority of Americans believe that abortion should be legal in at least some situations— only 20 percent say abortion should always be illegal, according to the most recent poll on the issue—there is wide and growing agreement that it should be more restricted.
From a CNN poll:
According to the poll, 27% say that abortion should be legal in all circumstances, 13% say it should be legal in most circumstances, 38% say that it should be legal in few circumstances, and 20% say abortion should always be illegal.
Whatever your perspective on abortion (an issue that divides libertarians along with Americans of every other ideology), however, it's clear that abortions as performed in clinics is an incredibly safe procedure for the women involved. The video above, which Reason TV released in December, focuses on Virginia's experience with new restrictions:
In a reversal of conventional positions, SB 924 has political conservatives arguing for increasing regulations on small businesses and liberals arguing against them. The bill initially passed the Democratic-controlled state senate in 2011 by a vote of 20-20 (Lt. Gov. Bill Bolling, a pro-life Republican cast the tie-breaking vote). Republican Gov. Bob McDonnell eventually signed it into law after numerous rounds of political back-and-forth….

Defenders of the new regulations say that they are simply protecting the safety of women.

"This is really necessary to ensure that woman are treated with care consistent with their human dignity," says Mallory Quigley of the Susan B. Anthony List (SBL), a pro-life organization. A woman who chooses to have an abortion, says Quigley, should be able to do so without fearing for her health and safety.
While horrific cases of unclean and disgustingly run abortion mills in Philadelphia, Houston, and elsewhere lend credence to the safety issue, they are clearly outliers. In Virginia, for instance, "since 1974 state data show only three deaths during legal abortions. For first-trimester abortions, the complication rate is 0.3 percent."
Again, that isn't an argument per se for or against abortion. But everyone interested in good-faith arguments should acknowledge that piling on regulations that do not demonstrably improve safety are mistaken at best and disingenuous at worst.