DC Council Votes To Decriminalize Marijuana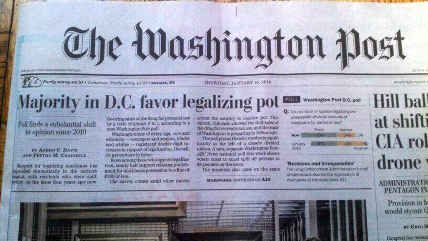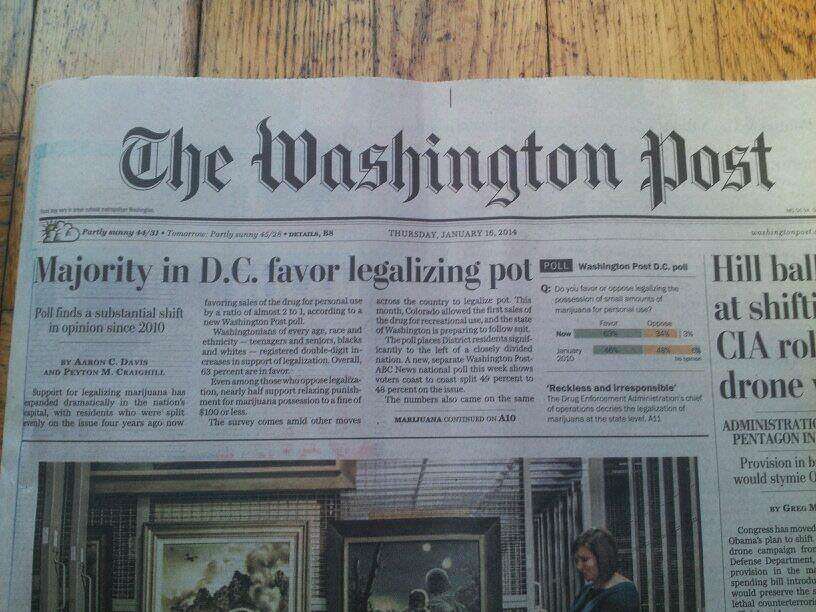 Cheers to the District of Columbia, whose city council voted today in favor of a measure decriminalizing marijuana possession in the district. Under the new rules, possessing a small amount of marijuana will be a civil, not criminal, offense, punishable by a $25 fine. That's less then the price of your average D.C. parking ticket!
The law—which will now face review by Congress—also:
Protects people who share marijuana from being prosecuted as dealers
Prevents police from charging people with possession or dealing if they simultaneously possess both bags of marijuana and lots of cash
An earlier version of the measure would also have made smoking pot in public a civil offense, punishable by a $100 fine. But as passed, it keeps criminal penalties in place for smoking or selling marijuana.
Nonetheless, the move makes the capital one of the most lenient places in the nation for marijuana possession, according to The Washington Post. This after many years of strict war-on-drugs policing that disproportionately harmed the city's African American residents. According to the measure's author, Council member Tommy Wells (D-Ward 6), eight times more blacks than non-blacks are arrested for pot possession in the district.
"While we support the dramatic reduction in penalties associated with marijuana possession, this legislation will still allow the police to continue to hassle and arrest District residents who choose to smoke marijuana," said Adam Eidinger, chairman of the D.C. Cannabis Campaign, a committee working to further reduce criminal penalties associated with marijuana possession and cultivation. "We are organizing so voters have a say on whether marijuana should be fully legal this November."