Cops Force Colonoscopy
Rear View Search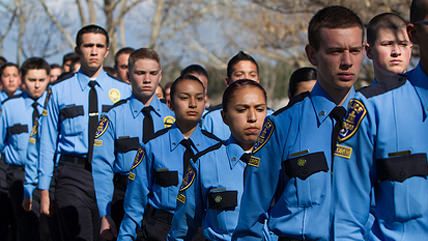 In January 2013, police in Deming, New Mexico, pulled over David Eckert for allegedly running a stop sign. They then took him to the Gila Regional Medical Center, where he was subjected to an abdominal X-ray that showed no drugs; a manual search of the inside of his anus that found no drugs; a forced enema and defecation in front of officers, which found no drugs; two more rounds of forced enemas that found no drugs; more X-rays that found no drugs; and finally a forced colonoscopy under sedation in which a camera was rammed through to his colon and large intestine. The camera found no drugs.
Why the torture? A drug dog allegedly "alerted" to Eckert's car seat, and the cops found it suspicious that the driver didn't meet their eyes and that he stood up straight with his legs together. At least one other man claims to have been subjected to a similar anal assault at the same hospital at the behest of police. The same police dog supposedly alerted in both cases.
Although Eckert did not consent to any of these medical procedures, let alone request them, the hospital tried to bill him $6,000 for the "services." Eckert is now suing the city of Deming, Hidalgo County, various police officers, and the Gila Regional Medical Center, seeking compensatory and punitive damages.