Ukraine: Violent Clashes With Russian Separatists in Crimea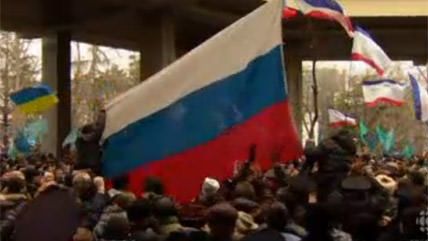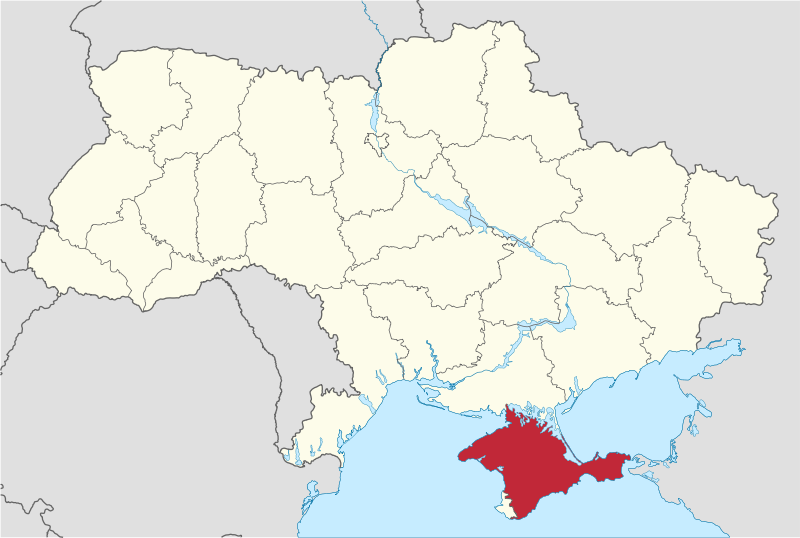 Tensions are escalating in Ukraine again. While the pro-western opposition attempts to establish a functioning government in the capital city of Kiev, pro-Russian separatists in the Crimean peninsula are becoming increasingly aggressive in their rejection of this new leadership.
In a predawn raid today, "an unknown armed group" of roughly 120 men stormed and seized the Council of Ministers and parliament buildings, reports the Kyiv Post. They fired shots but killed no one. According to Reuters, "they issued no demands, but witnesses said they spoke Russian and appeared to be ethnic Russian separatists."
Parliamentarian Gennady Moskal claims that among the rebels were members of the notorious Berkut riot police, which has been greeted with applause since arriving in Crimea. The interim government announced yesterday that it was disbanding the force, which used live rounds on protesters in Kiev. Moskal says that the decision was "ill-conceived," because the riot police now feel more antagonistic toward the opposition-controlled central government.
Unrest has been fomenting for a while. Crimea is an autonomous parliamentary republic within Ukraine, and has historically been Russian-leaning: The Russian Navy's Black Sea Fleet leases a major base on the peninsula and over 50 percent of the population is ethnically Russian. When deposed President Viktor Yanukovych fled from Kiev, he reportedly sought shelter in Crimea.
Earlier this week, clashes between pro-western and pro-Russian groups resulted in two dead and 30 injured. On Tuesday, separatists declared a Russian businessman the de facto mayor of the region's capital.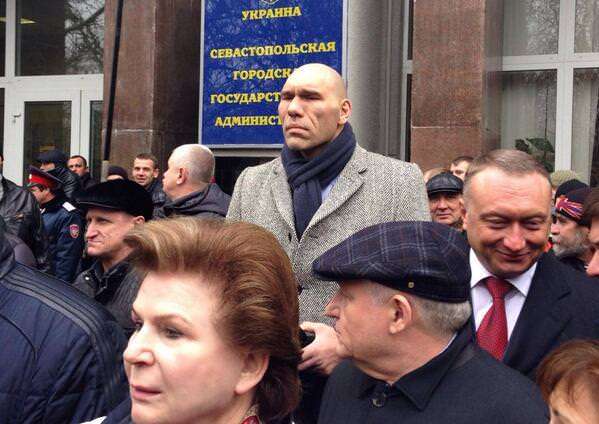 Russia is fanning the flames. Yesterday, "Putin… ordered massive military exercises involving most of the military units in western Russia. On Thursday, as part of the exercises, 90 fighter jets were put on combat alert and were patrolling the border with Ukraine," writes the Associated Press.
Ukraine's interim president warned that he would not tolerate any "military aggression" from Russia.
Fun fact: Russian lawmakers and celebrities are rushing to Crimea to demonstrate their support for the separatists. Among them is heavyweight champion boxer-turned-politician Nikolai Valuev, whom heavyweight champion boxer-turned-Ukrainian-opposition-leader Vitali Klitschko once called a "chicken" for turning down a fight. Can you say pay-per-view event of the century?
Read more Reason coverage of Ukraine's revolution here.