Secret Execution Drugs Used Again in Missouri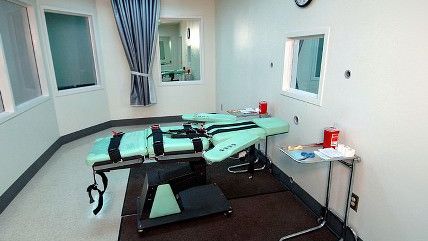 (CACorrections/wikimedia)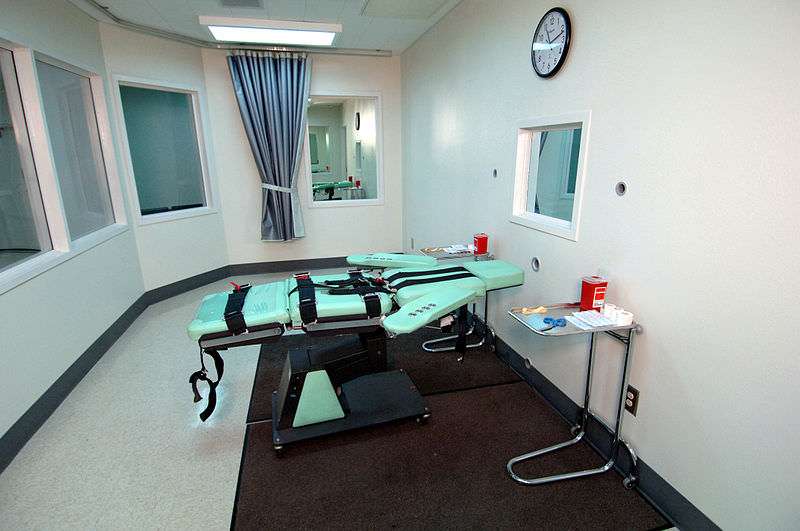 Early this morning, Michael Taylor became the fourth inmate in four months to be executed by the state of Missouri with drugs obtained from unknown sources. Taylor was on death row for abducting, raping, and murdering a 15-year-old girl in 1989.
Missouri has a history of flouting the law when it comes to its recent executions. Last month, the state executed convicted murderer Herbert Smulls with pentobarbital that was likely illegally obtained from The Apothecary Shoppe, an Oklahoma compounding pharmacy not licensed to do business in the state of Missouri.
Missouri executed Smulls while his appeal was still pending in the United States Supreme Court. The Supreme Court denied Smulls' final stay request at 10:24 p.m., but Smulls was pronounced dead four minutes earlier at 10:20 p.m. This was the third straight execution carried out by Missouri corrections officials while appeals were still being considered by courts. Taylor, however, was executed after his appeals were denied.
Little is known about the drugs used to execute these four men prior to their executions. Indeed, a number of states that still carry out the death penalty, including Missouri, have become much more secretive about where they have been procuring execution drugs from since European suppliers of the two FDA-approved drugs made them unavailable for executions in the United States in 2010 and 2011.
While Smulls and the other men were executed with drugs likely obtained from the Apothecary Shoppe, the compounding pharmacy agreed to not provide the state with drugs for Taylor's execution. Last week, state officials announced they had obtained pentobarbital from another unnamed source. Information about the source and the drug is crucial to know, as unknown or untested drugs are more likely to result in a painful death, therefore resulting in cruel and unusual punishment.
Without this information, lawyers are left only to assume the state carried out this and previous executions in a way that respected the constitutional rights of the condemned.
A similar story will play out in Florida this evening. Tonight, Florida is set to execute Paul Howell, who was convicted of killing a state highway patrolman with a pipe bomb in 1992. Howell will be the fourth person executed in Florida with a new combination of drugs that have been challenged by lawyers of condemned prisoners as a violation of the Eighth Amendment, which prohibits cruel and unusual punishment. So far, challenges to the state have been unsuccessful, and it's likely that Howell's execution will take place as scheduled.
In 2013, Republican Florida Governor Rick Scott signed the "Timely Justice Act" into law, which seeks to accelerate the state's death penalty process. The law requires the governor to sign a death warrant within 30 days of the conclusion of clemency review and schedule an execution date within 180 days after the warrant is signed. Florida currently has 403 inmates on death row. Since 1976, 77 men have been executed in Florida, and 24 Florida death row prisoners have been exonerated – more than any other state.
Recent executions in Missouri and Florida highlight a troubling trend that's been taking place across the country. States, with little to no oversight, are shoving new and experimental drugs into criminals' veins while keeping information about these drugs a closely guarded secret.