Rand Paul: Some in GOP 'Stuck in the Cold War Era'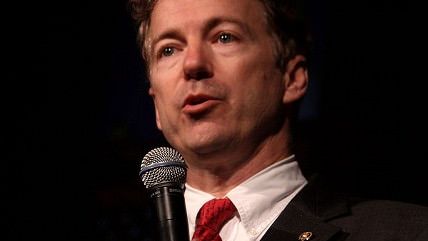 (Gage Skidmore/wikicommons)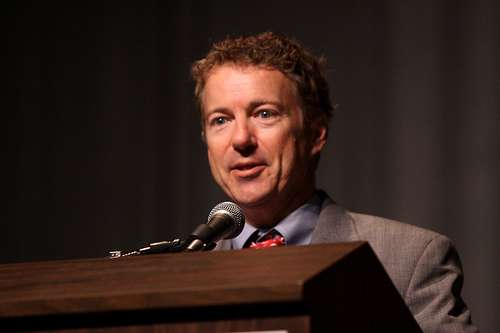 The ongoing unrest in Ukraine has highlighted another difference of opinion between Sen. Rand Paul (R-Ky.) and some of his Republican colleagues when it comes to foreign policy.
Paul, one of the Republican Party's most prominent non-interventionists, split with some in his party when he opposed the Obama administration's intervention in Libya and spoke out against strikes on the Assad regime.
While recently speaking on the situation in Ukraine, Paul warned against Republicans who still have a Cold War mentality towards Russia.
From The Washington Post:
"Some on our side are so stuck in the Cold War era that they want to tweak Russia all the time and I don't think that is a good idea," Paul said on Tuesday, in an interview with The Washington Post.

Paul's comments underscore the latest foreign-policy fissure in the GOP, where the party's libertarian wing and Republican hawks have clashed over whether Putin is a threat and the future of U.S.-Russia relations.
The Post goes on to say that Sen. John McCain (R-Ariz.) has urged President Obama to push for Ukraine to be a member of the North Atlantic Treaty Organization.
A recent CBS News/New York Times poll shows that Paul, who has not announced whether he will run for president, and Jeb Bush are top of Republicans' 2016 wish list.
I recently asked if Paul's positions on foreign policy will be heard by an indifferent American public.
Read more from Reason.com on Ukraine here.