Smartest Girl Scout Ever Selling Cookies Outside a Medical Marijuana Dispensary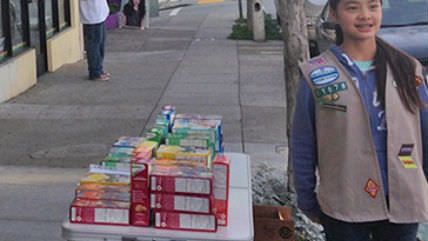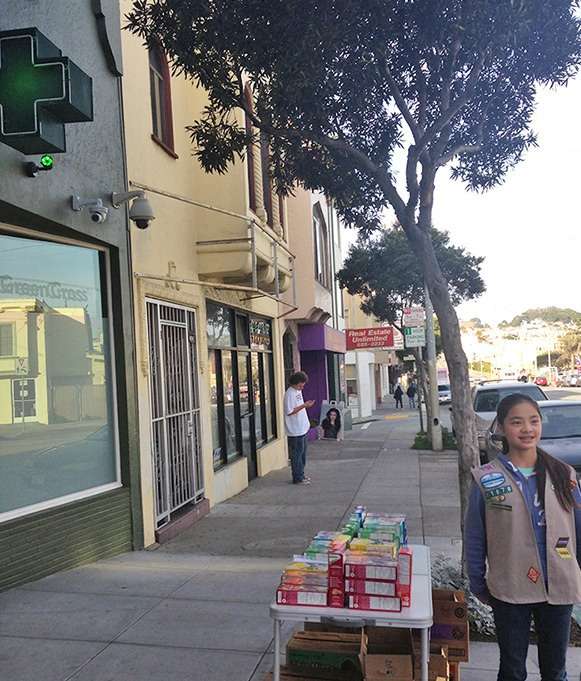 This genius San Francisco Girl Scout came up with a brilliant plan to take advantage of the munchies for fun and profit. Mashable.com reports:
Looking to drum up some new business, 13-year-old Girl Scout Danielle Lei and her mom set out for a San Francisco medical marijuana clinic on Monday, armed with boxes of Tagalongs, Dulce de Leches and other cookie varieties she and other scouts sell annually.

Any patients at The Green Cross with the munchies didn't stand a chance. In two hours on President's Day, Danielle sold 117 boxes outside the clinic — people gobbled up all her Dulce de Leches and blazed through the Tagalongs. According to her mother, Carol, that's 37 more boxes than what she sold during the same two-hour period outside a small Safeway the next day.
Danielle will be back in front of the Green Cross this Saturday, from 4 to 6 p.m., hawking her decadent and depraved wares again.
In related news, a Google image search for "girl scout marijuana" just revealed to me that there is a strain of marijuana called Girl Scout Cookies. No word on whether the scouts will be adding "magic cookies" made with this particular variety to their inventory anytime soon.
Also, God bless America.