Maine Law Censors Alcohol Content of Beer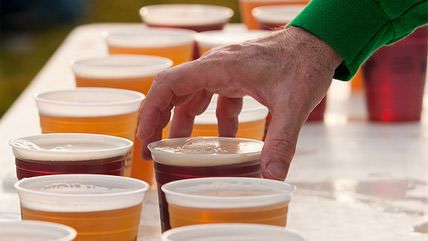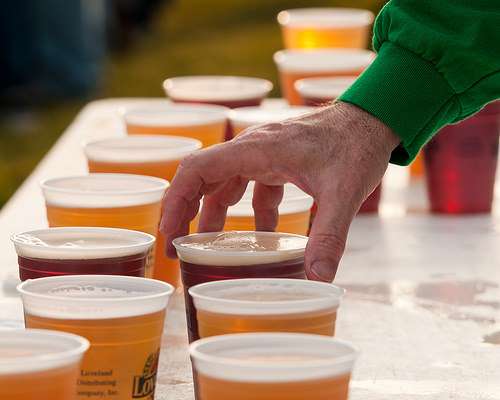 The Maine Liquor and Lottery Commission recently surprised bars, restaurants, and brew pubs in the state with an old piece of regulation that prohibits the common practice of listing the alcohol by volume of beer.
The Portland Press Herald reports that David Carlson of Three Tides & Marshall Wharf Brewing Co. was talking to the state liquor inspector when he was confronted with "the little known rule" which the commission "resurfaced a few weeks ago." He was told to black out alcohol content from his menu. The regulation affects any form of advertising this information, such as signboards.
The provision comes from a broadly-worded advertising restrictions implemented in 1937. The legislative document states:
No licensee shall issue, publish, post… any advertisement of a malt liquor including a label which shall refer in any manner to the alcohol strength of the malt liquor manufacturer, sold or distributed by such licensee or used in any advertisement or label such words as "full strength," "extra strength," "high test," "high proof," "pre-war strength," or similar words or phrases which would indicate or suggest alcoholic content, or use in any advertisement or label any numeral unless adequately explained in type of the same size, prominence, and color.
The Morning Sentinel explains the justification behind this. "The potency of those products stirred fear in regulators, who saw their strength as encouraging underage drinking and overserving, leading to more restrictive laws that forbade sales pitches of a beer or malt beverage on the basis of its alcohol content."
While such a regulation may have made sense nearly 80 years ago, beer sellers are puzzled by the reintroduction of this information blackout.
Carlson believe that it endangers patrons. "No one is trying to promote their beer based on how strong it is — it's not how any of us operate. We list it as a form of responsibility to the consumer. It has nothing to do with how to promote heavy drinking; it's about keeping people safe and responsible," he told Maine Today.
State Representative Louie Luchini (D-Ellsworth) has responded by introducing emergency legislation to repeal the provision.