Casket Case
Mortuary monopoly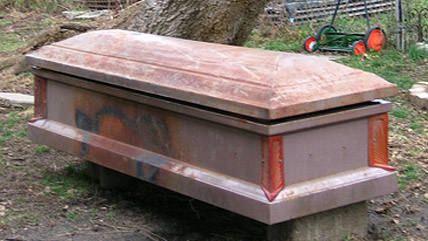 Thanks to an order of Benedictine monks, it is now legal for Louisiana residents to buy caskets from whomever they choose.
For five years the monks of St. Joseph Abbey had been fighting the Louisiana State Board of Embalmers and Funeral Directors for the right to sell their handcrafted caskets to the public. (They were assisted by the Institute for Justice, a libertarian public-interest legal firm.) State law required casket sellers to be trained and licensed as funeral directors. The monks, who had no intention of providing services other than selling caskets, had no need for such training.
The U.S. Court of Appeals for the 5th Circuit struck down the board's requirement in March, noting that "no rational relationship exists between public health and safety and limiting intrastate sales of caskets to funeral establishments." The court concluded that the law denied the monks equal protection and due process under the 14th Amendment. In October the Supreme Court rejected the board's appeal, leaving in place a rare decision requiring the government to justify an occupational license.