Want to Destroy Your Neighbors' Lives? There's an App for That!
Gross story out of Texas about a family who used a police app called "iwatchharriscounty" to get the cops called on their neighbors, leading the entire family of neighbors to be arrested. (One of them has leukemia, says their lawyer. An "illegal weapon" and drugs were found by cops.)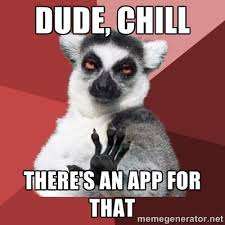 Worst part, as reported by KHOU:
Neighbors claim they watched a constant flow of traffic to the house and even watched suspicious activity in the wee hours of the morning.

"There would be a skateboarder that would come down our street," said neighbor Carlie Padgett. "He had a bag in his hand and he would throw it in their yard and pick up a bag and skateboard back out."…

Neighbors point to the evidence pulled from the house as their proof and many stood watching as the entire family was arrested.

"A lot of cop cars," recalled Padgett. "The doors were all open on their cars. You could tell they had been searched heavily and I was loving it."
May you walk the straight and narrow all your days, Ms. Padgett.